Thousands
Reviews Online
Laptop Screens


MADE BY LG, PHILLIPS, AUO,
SAMSUNG, HANNSTAR, CHI-MEI Details
1-855-630-1111
+1-206-299-0699 outside of continental US and Canada
M-F 3am - 8:30pm. S-S 11am - 7pm Eastern Time
We ship from:
Free
US and Canada shipping for 10+ screens orders
Our inventory is live, over 128700 screens in stock!
Extra small connector on the back of new LCD screen
Your new LCD screen which was just received may have slightly different PCB power board layout or have some extra connector besides the connectors you need to connect the LCD to the laptop.
The extra connector is usually used in the touch screen laptops to connect with digitizer or as a data port to update the LCD's internal BIOS during manufacturing, if your laptop does not have the digitizer - nothing needs to be connected to the small socket.
Therefore, if your new screen has the extra small connector and your old one did not and there are no cables to connect to the small connector - it does not mean the screen is incompatible or that it will not work with your laptop. The presence of small connector does not affect the operation of the screen or laptop in any way. It is a feature (albeit - not very useful one), not a bug!
Please see the example of the screen with extra connector below.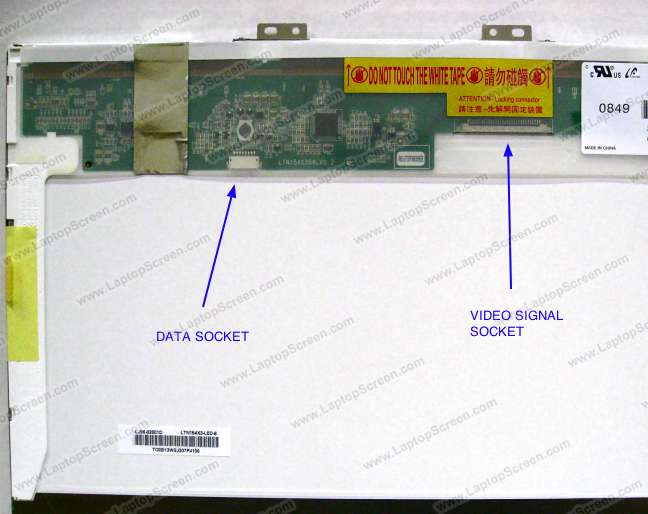 This website is SSL secured!