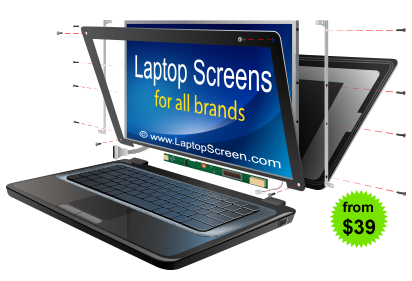 We ship from Seattle, WA and Vancouver, BC
FREE US and Canada shipping for 10+ screens orders
Our inventory is live, over 49800 screens in stock!
---
Compatibility:
hp-compaq TOUCHPAD 9.7 TABLET
Size:
9.7-inch Screen

Condition:
New Aftermarket Replacement

Warranty:
3 Years
Glass Digitizer
Tool set included
Note:
Make sure new screen has same size,
resolution, backlight as your old one!
$29.99 USD
$
21.99
USD if total screens in cart 2+
Temporary out of stock.
$33.59 CAD
≈ $29.99 USD
≈ €21.53 EUR
≈ £17.77 GBP
≈ $32.3 AUD
≈ $167.95 HRK
≈ $159.95 DKK
≈ $34.99 NZD
≈ $197.59 SEK
≈ $26.24 CHF
Share this item via e-mail
---
---
High quality after-market replacement
Some of the glass digitizers (top glass part of screens found in tablet and smartphones) sold by us may be classified as after-market replacements.

Such items are produced by third party manufacturers and are individually hand picked by us to be of highest quality, to meet all reference specifications, and to be fully compatible and to work as plug and play direct drop-in replacements. The high quality aftermarket replacements are covered by our 3 year warranty.

They have not been manufactured by OEM manufacturer and there are no original manufacturer's logos or trademarks on the item.
This website is SSL secured!