Can you quickly advise me how to find the screen on your website?
Here is the quickest and most effective way to get help in screen selection from our Technical Department: follow the Contact Us link from the main link banner as shown below:
Simply select the brand of your notebook from available options, then - continue:

Please fill out every field, make sure the email is correct, we send an email confirmation to the address provided, so, if you did not receive anything from us within few minutes, please check your spam filter and if needed submit the inquiry again.
Most important piece of information is your laptop make and model (see the bottom of this article for tips). Details of the original screen like resolution and size would be appropriate (but not yet crucial) here as well. Post images of the back of your original old screen if available. Select one of the Choose file buttons and navigate to location JPEG or GIF files on your computer. Please make sure that labels with model numbers can be read and connectors are in focus.
Reply will come to you within 24 hours even on weekends, and during the working hours we respond in minutes! You will receive a notification email sent to the address you have provided so be absolutely sure it is typed correctly.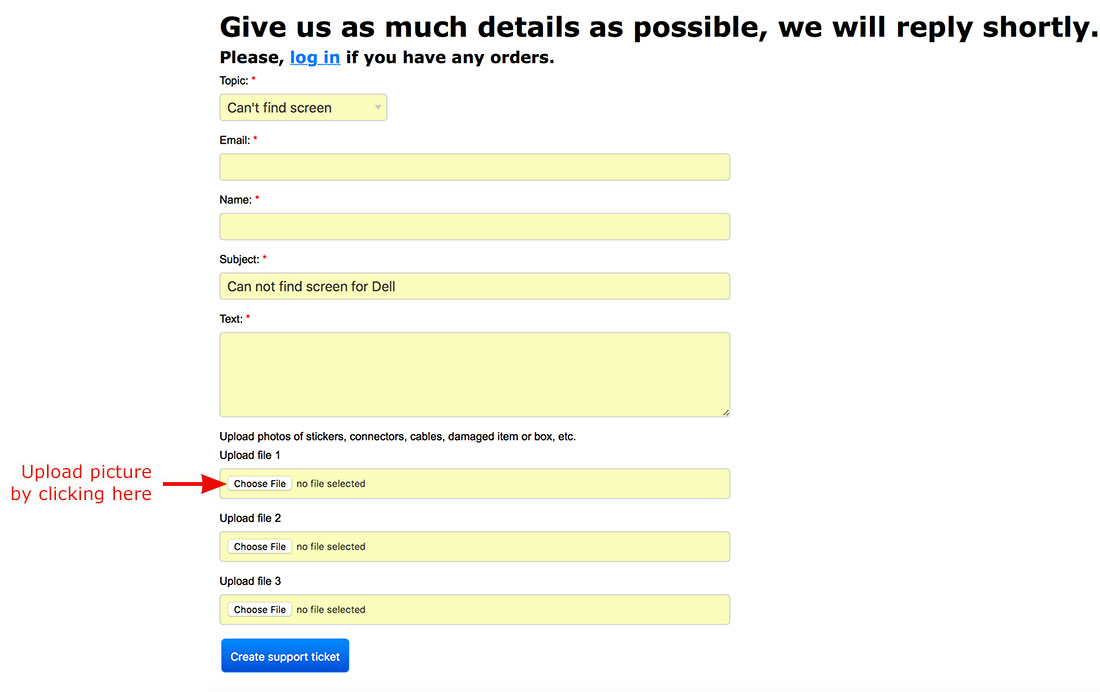 , last updated June 14, 2018