Thousands
Reviews Online
Lifetime Warranty
for continental US and Canada
Same Day Shipping
Laptop Screens
MADE BY LG, PHILLIPS, AUO,
1-855-630-1111
+1-206-299-0699 outside of continental US and Canada
Live Chat
M-F 3am - 9pm.
S-S 11am - 7pm Eastern Time
Support
We ship from:
Free
US and Canada shipping for 10+ screens orders
Our inventory is live, over 129600 screens in stock!
Search screen by
laptop brand
Acer
laptop screens
Apple
laptop screens
ASUS
laptop screens
Dell
laptop screens
eMachines
laptop screens
Fujitsu
laptop screens
Gateway
laptop screens
HP-Compaq
laptop screens
Lenovo
laptop screens
LG
laptop screens
Panasonic
laptop screens
Samsung
laptop screens
Sony
laptop screens
Toshiba
laptop screens
Advent
laptop screens
Alienware
laptop screens
Amazon
laptop screens
Archos
laptop screens
Averatec
laptop screens
Barnes and Noble
laptop screens
BenQ
laptop screens
Casper
laptop screens
CERTIFIED DATA
laptop screens
Clevo
laptop screens
Compal
laptop screens
CyberPower
laptop screens
Eurocom
laptop screens
EVEREX
laptop screens
Gigabyte
laptop screens
Google
laptop screens
IBM-Lenovo
laptop screens
IBUYPOWER
laptop screens
MDG
laptop screens
Mecer
laptop screens
Medion
laptop screens
Microsoft
laptop screens
MSI
laptop screens
MULTICOM
laptop screens
NEC
laptop screens
Neo
laptop screens
Packard Bell
laptop screens
RoverBook
laptop screens
Sager
laptop screens
ViewSonic
laptop screens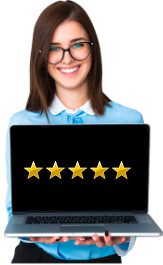 Our customers love us!
We have thousands 5 star reviews online

Sort review by
Good quality and fast shipping, 5 stars

Louis Christian May 24 2017
Note! This is original review by customer.
Thanks, I replaced my screen on my laptop in less than ten minutes. It is up and working great. Thanks again glad that I found this website.

Imogene

Imogene LoweryMay 22 2017
Note! This is original review by customer.
livraison très rapide,très bien emballer ,la qualité du produit et très bien j'ai acheter 2 Ecrans fonctionne très bien,je suis très satisfait de mon achat rapport qualité prix très bien , je recommande chez ce vendeur sans hésité
merci a vous.

yacine cherifMay 22 2017
Note! This is original review by customer.
shipment received intact. Thanks for your speedy service and hope to do business with you again.

Thanks,
Glenn.

Mr Glenn HolderMay 17 2017
Note! This is original review by customer.
Fast delivery, good quality product.

Ralfs SedlenieksMay 15 2017
Note! This is original review by customer.
May 8, 2017
We now ship from Las Vegas, Nevada
April 2017

May 2017

June 2017

| M | T | W | T | F | S | S |
| --- | --- | --- | --- | --- | --- | --- |
| 1 | 2 | 3 | 4 | 5 | 6 | 7 |
| 8 | 9 | 10 | 11 | 12 | 13 | 14 |
| 15 | 16 | 17 | 18 | 19 | 20 | 21 |
| 22 | 23 | 24 | 25 | 26 | 27 | 28 |
| 29 | 30 | 31 | 1 | 2 | 3 | 4 |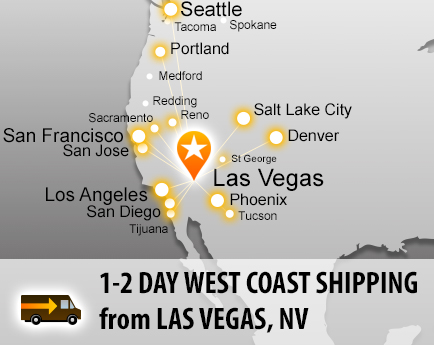 After over 5 years of operation our Seattle, WA facility is relocating to Las Vegas, Nevada. This move brings us closer to the majority of our West Coast customers, making our delivery times shorter and shipping costs more affordable. The new facility is also better equipped with full sized transportation docks, which allows us to ship and receive larger volumes faster and with less sweat.
Customers in San Francisco, Los Angeles, San Diego, Phoenix, Tuscon and Las Vegas as well as parts of Oregon, Idaho, Utah and Arizona will be able to receive their orders with-in 1 day via the very affordable standard ground shipping option, provided that the order is submitted by 2:00pm Pacific time. And our Washington state customers would no longer be paying the Washington sales tax. Nevada business customers are welcome to submit their Nevada Resale Certificate to waive the Nevada Sales Tax that will now be collected on all orders destined to Nevada.
We are looking forward to continuing to serve our existing customers and welcome all new customers and we hope for many more years of providing affordable and expedient LCD replacements for laptops, tablets and smartphones. We guarantee a working replacement or your money back!
We have shipped to
USA:
New York, Bellingham, Fort Lee, Lebanon, Titusville, Bronx, Pineville, Terrace, Pearl, Cleveland, Rockford, Jackson, Coshocton, Rogers, Los Angeles, Miami, Chicago, Fayetteville, Elko, Seattle, Everett, Spokane, Portland, Salem, Eugene, Medford, San Francisco, San Jose, Sacramento, Redding, Fresno, San Diego, Needles, Las Vegas, Phoenix, Nogales, Salt Lake City, Flagstaff, Santa Fe, El Paso, Missoula, Helena, Boise, Denver, Colorado Springs, Bismark, St. Paul, Grand Forks, Madison, Moorhead, Billings, Idaho Falls, Austin, Dallas, Oklahoma City, Tallahassee, Columbia, Atlanta, Kansas City, Nashville, Lincoln, Springfield, Des Moines, Anchorage, Eureka, Bethal
Canada:
Vancouver, Calgary, La Ronge, Innisfil, Macgregor, Barons, Saskatoon, Thunder Bay, Estevan, Watson Lake, Ancaster, Craven, Alberta Beach, Regina, Lloydminster, Airdrie, Sherbrooke, Wickham, Hamilton, Edmonton, Cornwall, Montreal, Kelowna, Fernie, Duncan, Victoria, Salmon Arm, Ottawa, Toronto, Halifax, Quebec, Winnipeg, Yellowknife, Whitehorse, St John's, North Bay
South America:
Rio de Janeiro, Montevideo, Buenos Aires, Mexico City, Santiago, Lima, Quito, Guayaquil, La Paz, Sucre, Asuncion, Brasilia, Salvador, Cayenne
Europe:
Berlin, Lisboa, Montijo, Pembroke, Crete, Vienna, Erlangen, Agen, Madrid, Bruxelles, Wiltshire, Klaipeda, Marino, Mayo, Derby, Grenchen, Burgas, Cavan, Dublin, Barcelona, Vercelli, Torcy, Nordborg, Blois, Bergen, S. Lanarkshire, Salloniki, Bolzano, Parma, Oulu, Hensies, Amsterdam, Lyon, Hannover, Remscheid, Krakow, Wroclav, Arnskadsvik, Anyksciai, Vilnius, Edinburg, Uppsala, London, Paris, Rome, Hamrun, Veracruz
Russia:
Moscow, Voronezh, Kiev, St. Petersburg, Novosibirsk, Donetsk, Borisov, Vladivostok, Biysk, Khabarovsk, Krasnoyarsk, Irkutsk, Omsk, Yekaterinburg, Chelyabinsk, Kazan', Nizhniy Novgorod, Kirov, Ufa, Perm, Murmansk, Tver
Africa:
Tripoli, Jonannesburg, Cape Town, Adeje, Nairobi
Asia:
Bejing, Hong Kong, Tokyo, Lebanon, Izmir, Ramat Gan, Sabah, Tbilisi, Yerevan
Australia:
Sydney, Darwin, Melbourne, Brisbane, Freshwater, Victoria, Pinkenba, Perth, Adelaide, Canberra, Peninsula, Albany, Esperance
This website is SSL secured!