Thousands

Reviews Online
Laptop Screens


MADE BY LG, PHILLIPS, AUO,
SAMSUNG, HANNSTAR, CHI-MEI Details
1-855-630-1111
+1-206-299-0699 outside of continental US and Canada
Live Chat
M-F 3am - 9pm.
S-S 11am - 7pm Eastern Time
We ship from:
Free
US and Canada shipping for 10+ screens orders
Our inventory is live, over 136100 screens in stock!
Search screen by
laptop brand

Acer
laptop screens

Apple
laptop screens

ASUS
laptop screens

Dell
laptop screens

eMachines
laptop screens

Fujitsu
laptop screens

Gateway
laptop screens

HP-Compaq
laptop screens

Lenovo
laptop screens

LG
laptop screens

Panasonic
laptop screens

Samsung
laptop screens

Sony
laptop screens

Toshiba
laptop screens

Advent
laptop screens

Alienware
laptop screens

Amazon
laptop screens

Archos
laptop screens

Averatec
laptop screens

Barnes and Noble
laptop screens

BenQ
laptop screens

Casper
laptop screens

CERTIFIED DATA
laptop screens

Clevo
laptop screens

Compal
laptop screens

CyberPower
laptop screens

Eurocom
laptop screens

EVEREX
laptop screens

Gigabyte
laptop screens

Google
laptop screens

IBM-Lenovo
laptop screens

IBUYPOWER
laptop screens

MDG
laptop screens

Mecer
laptop screens

Medion
laptop screens

Microsoft
laptop screens

MSI
laptop screens

MULTICOM
laptop screens

NEC
laptop screens

Neo
laptop screens

Packard Bell
laptop screens

RoverBook
laptop screens

Sager
laptop screens

ViewSonic
laptop screens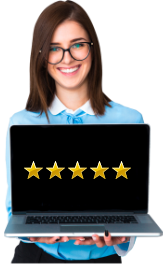 Our customers love us!
We have thousands 5 star reviews online

Sort review by
Another great order again. Product as described and in great condition. Very strong package. Incredible quick delivery time in 1 working day. I am very respect to your business.

Chris TriantafyllidisJun 16 2017
Note! This is original review by customer.
I got the screen and installed it and it is working just fine!

zoran tucic Jun 05 2017
Note! This is original review by customer.
fast shipping, greate work

ULUGBEK KHOLMURADOVJun 02 2017
Note! This is original review by customer.
Just to let you know the laptop screen I ordered was the exact one we needed for a Lenovo idea pad. Simple to install, even for the technically challenged. Shipping was great. Would definitely order again and also recommend you highly.

Bernice Valenti May 29 2017
Note! This is original review by customer.
Good quality and fast shipping, 5 stars

Louis Christian May 24 2017
Note! This is original review by customer.
August 31, 2017
What does LaptopScreen.com really sell?
August 2017 September 2017

October 2017

| M | T | W | T | F | S | S |
| --- | --- | --- | --- | --- | --- | --- |
| 28 | 29 | 30 | 31 | 1 | 2 | 3 |
| 4 | 5 | 6 | 7 | 8 | 9 | 10 |
| 11 | 12 | 13 | 14 | 15 | 16 | 17 |
| 18 | 19 | 20 | 21 | 22 | 23 | 24 |
| 25 | 26 | 27 | 28 | 29 | 30 | 1 |
Its very obvious from our name that we sell screens for laptops. We also sell some tablet and smartphone LCDs and touch-screens (digitizers), mostly for iPhones, iPads & some Galaxy Tablets & Phones. But it really isn't the sole value that our company provides to the potential buyers. While laptop and portable electronics screens are our niche, we believe that the distinguishing value in our offer is the service, support and the guarantee which goes into delivering the correct fine quality working LCD replacement on time, every-time!
Over the years laptop screens have become a widely-available commodity. They are manufactured by some of the largest multinational conglomerates and are released to a variety of open and closed markets regularly. This means affordable LCD replacement can be had from many different companies, big and small. It also means that no company gets a monopoly on certain types and makes of screens and any company can provide similar products at similar prices. Therefore, when it comes to having a positive LCD replacement experience the quality of the company itself will play a bigger role in the ultimate shopping experience.
For a company that has been successfully in-business for over a decade, it is obvious that delivering sub-par products to customers will negatively affect the future and the bottom line. We don't base our purchasing decisions on lowest prices. Unlike some fly-by-night marketplace sellers we are heavily invested in our reputation, process and policies. Almost half of our everyday orders come from our returning customers - and we are very interested in and are very thankful for the return business! That is why we will always attempt to source the best possible parts from our upstream suppliers.
As a company which is intimately involved with replacing laptop LCD screens, we are well aware which LCDs go into which computer, and what alternative parts would work instead. But that doesn't mean that we will purchase the cheapest working options by default. We drill down further into details and give preference to important technical characteristics that affect how the image appears to our customers. We consider viewing angles, brightness, contrast ratio and color representation, and several other factors in our purchasing decisions.
And while we try to provide a working replacement LCD the first time, we also back our offer with live North American support. From 12am to 6pm Pacific (3am-9pm Eastern) our toll-free number is answered by real people, and you don't have to navigate any telephone menus or speak to a computer. We also answer the majority of support tickets with-in 15 minutes during business hours and we keep our on-line chat open during the above hours for inquiry.
We guarantee a working replacement or your money back!
We have shipped to
USA:
New York, Bellingham, Fort Lee, Lebanon, Titusville, Bronx, Pineville, Terrace, Pearl, Cleveland, Rockford, Jackson, Coshocton, Rogers, Los Angeles, Miami, Chicago, Fayetteville, Elko, Seattle, Everett, Spokane, Portland, Salem, Eugene, Medford, San Francisco, San Jose, Sacramento, Redding, Fresno, San Diego, Needles, Las Vegas, Phoenix, Nogales, Salt Lake City, Flagstaff, Santa Fe, El Paso, Missoula, Helena, Boise, Denver, Colorado Springs, Bismark, St. Paul, Grand Forks, Madison, Moorhead, Billings, Idaho Falls, Austin, Dallas, Oklahoma City, Tallahassee, Columbia, Atlanta, Kansas City, Nashville, Lincoln, Springfield, Des Moines, Anchorage, Eureka, Bethal
Canada:
Vancouver, Calgary, La Ronge, Innisfil, Macgregor, Barons, Saskatoon, Thunder Bay, Estevan, Watson Lake, Ancaster, Craven, Alberta Beach, Regina, Lloydminster, Airdrie, Sherbrooke, Wickham, Hamilton, Edmonton, Cornwall, Montreal, Kelowna, Fernie, Duncan, Victoria, Salmon Arm, Ottawa, Toronto, Halifax, Quebec, Winnipeg, Yellowknife, Whitehorse, St John's, North Bay
South America:
Rio de Janeiro, Montevideo, Buenos Aires, Mexico City, Santiago, Lima, Quito, Guayaquil, La Paz, Sucre, Asuncion, Brasilia, Salvador, Cayenne
Europe:
Berlin, Lisboa, Montijo, Pembroke, Crete, Vienna, Erlangen, Agen, Madrid, Bruxelles, Wiltshire, Klaipeda, Marino, Mayo, Derby, Grenchen, Burgas, Cavan, Dublin, Barcelona, Vercelli, Torcy, Nordborg, Blois, Bergen, S. Lanarkshire, Salloniki, Bolzano, Parma, Oulu, Hensies, Amsterdam, Lyon, Hannover, Remscheid, Krakow, Wroclav, Arnskadsvik, Anyksciai, Vilnius, Edinburg, Uppsala, London, Paris, Rome, Hamrun, Veracruz
Russia:
Moscow, Voronezh, Kiev, St. Petersburg, Novosibirsk, Donetsk, Borisov, Vladivostok, Biysk, Khabarovsk, Krasnoyarsk, Irkutsk, Omsk, Yekaterinburg, Chelyabinsk, Kazan', Nizhniy Novgorod, Kirov, Ufa, Perm, Murmansk, Tver
Africa:
Tripoli, Jonannesburg, Cape Town, Adeje, Nairobi
Asia:
Bejing, Hong Kong, Tokyo, Lebanon, Izmir, Ramat Gan, Sabah, Tbilisi, Yerevan
Australia:
Sydney, Darwin, Melbourne, Brisbane, Freshwater, Victoria, Pinkenba, Perth, Adelaide, Canberra, Peninsula, Albany, Esperance