Thousands

Reviews Online
Laptop Screens


MADE BY LG, PHILLIPS, AUO,
SAMSUNG, HANNSTAR, CHI-MEI Details
1-855-630-1111
+1-206-299-0699 outside of continental US and Canada
M-F 3am - 8:30pm. S-S 11am - 7pm Eastern Time
We ship from:
Free
US and Canada shipping for 10+ screens orders
Our inventory is live, over 125700 screens in stock!
Search screen by
laptop brand

Acer
laptop screens

Apple
laptop screens

ASUS
laptop screens

Dell
laptop screens

eMachines
laptop screens

Fujitsu
laptop screens

Gateway
laptop screens

HP-Compaq
laptop screens

Lenovo
laptop screens

LG
laptop screens

Panasonic
laptop screens

Samsung
laptop screens

Sony
laptop screens

Toshiba
laptop screens

Advent
laptop screens

Alienware
laptop screens

Amazon
laptop screens

Archos
laptop screens

Averatec
laptop screens

Barnes and Noble
laptop screens

BenQ
laptop screens

Casper
laptop screens

CERTIFIED DATA
laptop screens

Clevo
laptop screens

Compal
laptop screens

CyberPower
laptop screens

Eurocom
laptop screens

EVEREX
laptop screens

Gigabyte
laptop screens

Google
laptop screens

IBM-Lenovo
laptop screens

IBUYPOWER
laptop screens

MDG
laptop screens

Mecer
laptop screens

Medion
laptop screens

Microsoft
laptop screens

MSI
laptop screens

MULTICOM
laptop screens

NEC
laptop screens

Neo
laptop screens

Packard Bell
laptop screens

RoverBook
laptop screens

Sager
laptop screens

ViewSonic
laptop screens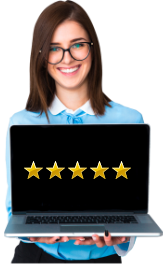 Our customers love us!
We have thousands 5 star reviews online

Sort review by

I am very thrilled that I could pull a laptop out of a recycling bin, put in some new parts and a new screen and end up with a beautiful and powerful laptop that I can use at school: with your help of course.

The glossy 1080p screen that I ordered as a replacement (made by LG) is wonderful. It replaced the 900p Samsung display that was originally in the laptop, which was on its way out.
This new screen makes doing CAD work fun and exciting. It is like looking into another dimension, almost like it is made of liquid glass.

$100 dollars of an order makes me mobile again instead of being tied to a desktop system in my room.

Joseph Hoffmann Nov 18 2017
Note! This is original review by customer.
Just got the replacement screen for the an HP Pavilion, fit like a glove! Great service, fast delivery, well packaged.

Will definateley be using you again.

Thanks very much!

Jez

jez wicks Nov 16 2017
Note! This is original review by customer.

Great job from start to finish........ Thanks

Edward Pipkin Nov 15 2017
Note! This is original review by customer.
i have nothing but positive things to say to you. The screen shipped fast arrived fast and packaged very well to prevent any kind of damage unlike the ebay seller whon which i lost money from . anyways would definetly order from you again if i needed another screen

Mohammad AlHussainiNov 13 2017
Note! This is original review by customer.
Another great experience. Strong package. Very quick delivery (more quick than my own country to have from one city of Greece to another). Excellent and working product. Thanks for your business.

Chris TriantafyllidisNov 13 2017
Note! This is original review by customer.
November 21, 2017
Over 1,900 video tutorials and counting!
October 2017 Novemeber 2017

December 2017

| M | T | W | T | F | S | S |
| --- | --- | --- | --- | --- | --- | --- |
| 30 | 31 | 1 | 2 | 3 | 4 | 5 |
| 6 | 7 | 8 | 9 | 10 | 11 | 12 |
| 13 | 14 | 15 | 16 | 17 | 18 | 19 |
| 20 | 21 | 22 | 23 | 24 | 25 | 26 |
| 27 | 28 | 29 | 30 | 1 | 2 | 3 |
Do you have a fear of disassembling your laptop? Don't worry it's not irrational, for most people the prospect of taking a screwdriver to their laptop is unthinkable. And to be fair laptops really don't feel like the kind of devices that are meant for taking apart.
However, when one has the misfortune of breaking their LCD and considering that new laptops are still pricey, one may consider fixing their device on their own. And that is where we come in, by not only offering you a really affordable replacement LCDs for your laptop, tablet or smartphone, but by also showing you how to replace it at home on your own:
https://www.laptopscreen.com/English/video/
The truth behind LCD replacement - with the exception of a few rare devices - its easy! The majority of consumer devices on the market today have a modular LCD and all you would need to do is to carefully pull it out and replace it with the new one that we will send to you. A few screws and maybe some plastic pieces separate you from a working computer, will that be enough to stop you?
It certainly did not stop some of our customers, and whats more, they decided to show their LCD replacement procedure for the world to see! A while back we started a YouTube tutorial promotion that provides a discount against your purchase for filming your LCD replacement and turning it into a tutorial. The promotion has been a overwhelming success, with over 1,900 videos posted by our customers over the years. We thank all of our contributors for their works and we continue to look forward to seeing new tutorials being added by our customers every day!
Today we'd like to feature the highest viewed LaptopScreen.com customer tutorials of all time:
1.
First place, with over 360 thousand views:
King Koopa and their very well made tutorial on how to replace an LCD screen on an HP Pavilion dv7 series laptops:
2.
Second place, with over 160 thousand views
:
David Deprospero and the replacement of an LCD on a Dell XPS10 tablet:
3.
Third place, with over 140 thousand views
:
Thanos Hunt and the upgrade of a TN panel to a Full HD 1080p IPS screen on a Lenovo Y50 gaming laptop:
We have shipped to
USA:
New York, Bellingham, Fort Lee, Lebanon, Titusville, Bronx, Pineville, Terrace, Pearl, Cleveland, Rockford, Jackson, Coshocton, Rogers, Los Angeles, Miami, Chicago, Fayetteville, Elko, Seattle, Everett, Spokane, Portland, Salem, Eugene, Medford, San Francisco, San Jose, Sacramento, Redding, Fresno, San Diego, Needles, Las Vegas, Phoenix, Nogales, Salt Lake City, Flagstaff, Santa Fe, El Paso, Missoula, Helena, Boise, Denver, Colorado Springs, Bismark, St. Paul, Grand Forks, Madison, Moorhead, Billings, Idaho Falls, Austin, Dallas, Oklahoma City, Tallahassee, Columbia, Atlanta, Kansas City, Nashville, Lincoln, Springfield, Des Moines, Anchorage, Eureka, Bethal
Canada:
Vancouver, Calgary, La Ronge, Innisfil, Macgregor, Barons, Saskatoon, Thunder Bay, Estevan, Watson Lake, Ancaster, Craven, Alberta Beach, Regina, Lloydminster, Airdrie, Sherbrooke, Wickham, Hamilton, Edmonton, Cornwall, Montreal, Kelowna, Fernie, Duncan, Victoria, Salmon Arm, Ottawa, Toronto, Halifax, Quebec, Winnipeg, Yellowknife, Whitehorse, St John's, North Bay
South America:
Rio de Janeiro, Montevideo, Buenos Aires, Mexico City, Santiago, Lima, Quito, Guayaquil, La Paz, Sucre, Asuncion, Brasilia, Salvador, Cayenne
Europe:
Berlin, Lisboa, Montijo, Pembroke, Crete, Vienna, Erlangen, Agen, Madrid, Bruxelles, Wiltshire, Klaipeda, Marino, Mayo, Derby, Grenchen, Burgas, Cavan, Dublin, Barcelona, Vercelli, Torcy, Nordborg, Blois, Bergen, S. Lanarkshire, Salloniki, Bolzano, Parma, Oulu, Hensies, Amsterdam, Lyon, Hannover, Remscheid, Krakow, Wroclav, Arnskadsvik, Anyksciai, Vilnius, Edinburg, Uppsala, London, Paris, Rome, Hamrun, Veracruz
Russia:
Moscow, Voronezh, Kiev, St. Petersburg, Novosibirsk, Donetsk, Borisov, Vladivostok, Biysk, Khabarovsk, Krasnoyarsk, Irkutsk, Omsk, Yekaterinburg, Chelyabinsk, Kazan', Nizhniy Novgorod, Kirov, Ufa, Perm, Murmansk, Tver
Africa:
Tripoli, Jonannesburg, Cape Town, Adeje, Nairobi
Asia:
Bejing, Hong Kong, Tokyo, Lebanon, Izmir, Ramat Gan, Sabah, Tbilisi, Yerevan
Australia:
Sydney, Darwin, Melbourne, Brisbane, Freshwater, Victoria, Pinkenba, Perth, Adelaide, Canberra, Peninsula, Albany, Esperance