Thousands

Reviews Online
Laptop Screens


MADE BY LG, PHILLIPS, AUO,
SAMSUNG, HANNSTAR, CHI-MEI Details
1-855-630-1111
+1-206-299-0699 outside of continental US and Canada
M-F 3am - 8:30pm. S-S 11am - 7pm Eastern Time
We ship from:
Free
US and Canada shipping for 10+ screens orders
Our inventory is live, over 139100 screens in stock!
Search screen by
laptop brand

Acer
laptop screens

Apple
laptop screens

ASUS
laptop screens

Dell
laptop screens

eMachines
laptop screens

Fujitsu
laptop screens

Gateway
laptop screens

HP-Compaq
laptop screens

Lenovo
laptop screens

LG
laptop screens

Panasonic
laptop screens

Samsung
laptop screens

Sony
laptop screens

Toshiba
laptop screens

Advent
laptop screens

Alienware
laptop screens

Amazon
laptop screens

Archos
laptop screens

Averatec
laptop screens

Barnes and Noble
laptop screens

BenQ
laptop screens

Casper
laptop screens

CERTIFIED DATA
laptop screens

Clevo
laptop screens

Compal
laptop screens

CyberPower
laptop screens

Eurocom
laptop screens

EVEREX
laptop screens

Gigabyte
laptop screens

Google
laptop screens

IBM-Lenovo
laptop screens

IBUYPOWER
laptop screens

MDG
laptop screens

Mecer
laptop screens

Medion
laptop screens

Microsoft
laptop screens

MSI
laptop screens

MULTICOM
laptop screens

NEC
laptop screens

Neo
laptop screens

Packard Bell
laptop screens

RoverBook
laptop screens

Sager
laptop screens

ViewSonic
laptop screens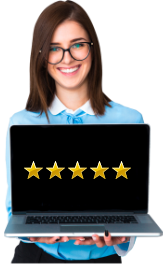 Our customers love us!
We have thousands 5 star reviews online

Sort review by
very good service very fast thx

marwan benaliDec 01 2017
Note! This is original review by customer.
I needed a new screen for my Dell 17" laptop and didn't have a clue where to start with it. Local computer repair shops were quoting the cost of a new computer to repair it. Found Laptop Screens online, entered the code from my damaged screen and within 2 days I had a new screen delivered. I fitted this myself and it was all so easy and cost me a fraction of what I had been quoted for repair. The new screen is even better than the original. The service I received from this firm was superb throughout and I can highly recommend them to anyone. 10 out of 10 in all areas (service, speed, packaging, returns if required, online help etc.) Many thanks.

David BentleyDec 01 2017
Note! This is original review by customer.
The screen was great! It fit perfect and now the laptop is working great again. Thank You Laptopscreen!

Brian DoddNov 27 2017
Note! This is original review by customer.
The replacement screen arrived quickly, and it was so easy to install. The price was fair and it was a much better alternative to having a tech guy fix it for me. I adore your site, and hope to order from you again.

Amanda StahleNov 24 2017
Note! This is original review by customer.

I am very thrilled that I could pull a laptop out of a recycling bin, put in some new parts and a new screen and end up with a beautiful and powerful laptop that I can use at school: with your help of course.

The glossy 1080p screen that I ordered as a replacement (made by LG) is wonderful. It replaced the 900p Samsung display that was originally in the laptop, which was on its way out.
This new screen makes doing CAD work fun and exciting. It is like looking into another dimension, almost like it is made of liquid glass.

$100 dollars of an order makes me mobile again instead of being tied to a desktop system in my room.

Joseph Hoffmann Nov 18 2017
Note! This is original review by customer.
December 7, 2017
Loved our service - tell the world! Hated it - tell us!
Novemeber 2017 December 2017

January 2018

| M | T | W | T | F | S | S |
| --- | --- | --- | --- | --- | --- | --- |
| 27 | 28 | 29 | 30 | 1 | 2 | 3 |
| 4 | 5 | 6 | 7 | 8 | 9 | 10 |
| 11 | 12 | 13 | 14 | 15 | 16 | 17 |
| 18 | 19 | 20 | 21 | 22 | 23 | 24 |
| 25 | 26 | 27 | 28 | 29 | 30 | 31 |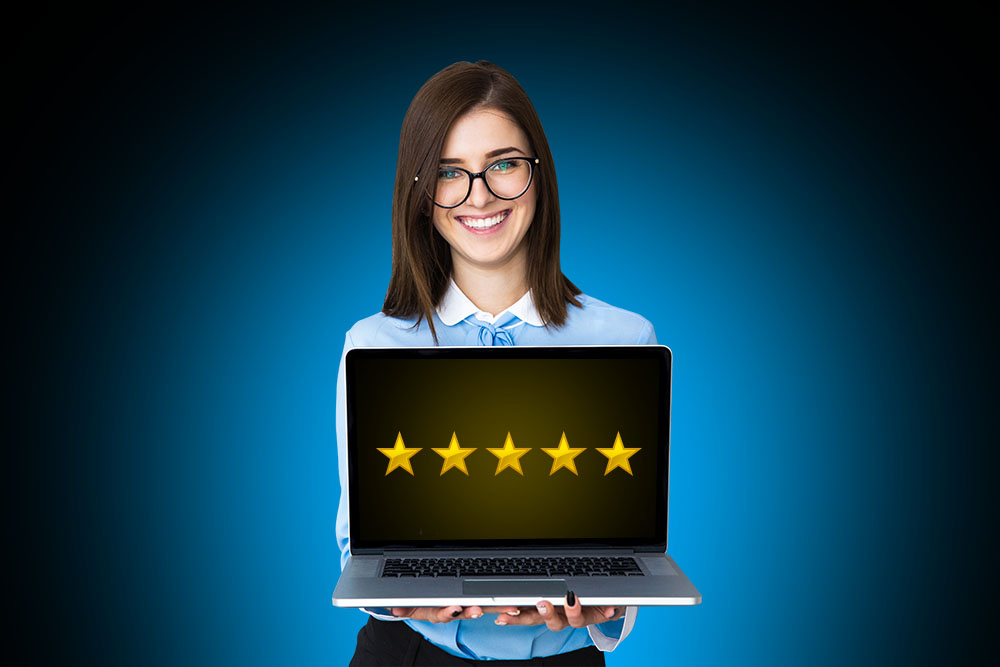 We have been in business selling affordable LCD replacements for Laptops, Tablets and Smartphones for over a decade! With millions of screens shipped and hundreds of thousands of satisfied customers world-wide our company has made a sizeable positive impact on how easy it is to replace a broken LCD screen.
By doing what we do best and by inviting our customers to talk about their experience with us we have amassed thousands of genuine feedback on our site and on third party sites all over the web! We love our customers for providing their feedback and we acknowledge that we are very fortunate to have such devoted patrons who take the time out of their day to recommend us publicly! Thank you!!!
The majority of our feedback is overwhelmingly positive. Our customers have received exactly what they ordered, in the way they had expected and with-in the necessary time. We pride ourselves on the efficiency and the extensive optimization of our internal procedures which results in such high level of customer satisfaction combined with our affordable prices. Feedback are important for any business, and doubly so for us - on-line commerce is a high competition sector - and a well to do company must stay informed about its customer's experience on a daily basis.
We read all of our feedback and we do focus on the negative ones in particular. We reply to all negative feedback as soon as possible whenever they are posted and we look through the entire transaction from start to finish to see what went wrong, what we could have done differently and how we should have resolved the situation to provide the best possible shopping experience for our customers.
Sometimes negative feedback is provided before we as a company are given a chance to address a possible negative experience. And whats even more disappointing is that some negative feedback is provided without any identifying information such as an order number or a customer name. Such feedback could be extremely valuable - it highlights things that we could improve upon, but unfortunately it ends up going unaddressed - because we are unable to tie it to actual customers or orders.
The most effective way to bring our collective attention to a negative shopping experience with us is to provide your concern directly to us via a "feedback" category in our
Tickets
section.
Tickets submitted in that category are reviewed directly by the highest levels in the company and are forwarded to the right person to be comprehensively addressed. A lot of changes in our company have resulted from the negative feedback and our philosophy when reviewing such is to put ourselves in the position of our customer and ask ourselves - "
How would we feel if this happened to us at some other store?
".
That is why we humbly ask our customers: If you loved our service - tell the world!
But if you hated it - please
tell us.
We have shipped to
USA:
New York, Bellingham, Fort Lee, Lebanon, Titusville, Bronx, Pineville, Terrace, Pearl, Cleveland, Rockford, Jackson, Coshocton, Rogers, Los Angeles, Miami, Chicago, Fayetteville, Elko, Seattle, Everett, Spokane, Portland, Salem, Eugene, Medford, San Francisco, San Jose, Sacramento, Redding, Fresno, San Diego, Needles, Las Vegas, Phoenix, Nogales, Salt Lake City, Flagstaff, Santa Fe, El Paso, Missoula, Helena, Boise, Denver, Colorado Springs, Bismark, St. Paul, Grand Forks, Madison, Moorhead, Billings, Idaho Falls, Austin, Dallas, Oklahoma City, Tallahassee, Columbia, Atlanta, Kansas City, Nashville, Lincoln, Springfield, Des Moines, Anchorage, Eureka, Bethal
Canada:
Vancouver, Calgary, La Ronge, Innisfil, Macgregor, Barons, Saskatoon, Thunder Bay, Estevan, Watson Lake, Ancaster, Craven, Alberta Beach, Regina, Lloydminster, Airdrie, Sherbrooke, Wickham, Hamilton, Edmonton, Cornwall, Montreal, Kelowna, Fernie, Duncan, Victoria, Salmon Arm, Ottawa, Toronto, Halifax, Quebec, Winnipeg, Yellowknife, Whitehorse, St John's, North Bay
South America:
Rio de Janeiro, Montevideo, Buenos Aires, Mexico City, Santiago, Lima, Quito, Guayaquil, La Paz, Sucre, Asuncion, Brasilia, Salvador, Cayenne
Europe:
Berlin, Lisboa, Montijo, Pembroke, Crete, Vienna, Erlangen, Agen, Madrid, Bruxelles, Wiltshire, Klaipeda, Marino, Mayo, Derby, Grenchen, Burgas, Cavan, Dublin, Barcelona, Vercelli, Torcy, Nordborg, Blois, Bergen, S. Lanarkshire, Salloniki, Bolzano, Parma, Oulu, Hensies, Amsterdam, Lyon, Hannover, Remscheid, Krakow, Wroclav, Arnskadsvik, Anyksciai, Vilnius, Edinburg, Uppsala, London, Paris, Rome, Hamrun, Veracruz
Russia:
Moscow, Voronezh, Kiev, St. Petersburg, Novosibirsk, Donetsk, Borisov, Vladivostok, Biysk, Khabarovsk, Krasnoyarsk, Irkutsk, Omsk, Yekaterinburg, Chelyabinsk, Kazan', Nizhniy Novgorod, Kirov, Ufa, Perm, Murmansk, Tver
Africa:
Tripoli, Jonannesburg, Cape Town, Adeje, Nairobi
Asia:
Bejing, Hong Kong, Tokyo, Lebanon, Izmir, Ramat Gan, Sabah, Tbilisi, Yerevan
Australia:
Sydney, Darwin, Melbourne, Brisbane, Freshwater, Victoria, Pinkenba, Perth, Adelaide, Canberra, Peninsula, Albany, Esperance