Thousands

Reviews Online
Laptop Screens


MADE BY LG, PHILLIPS, AUO,
SAMSUNG, HANNSTAR, CHI-MEI Details
1-855-630-1111
+1-206-299-0699 outside of continental US and Canada
Live Chat
M-F 3am - 9pm.
S-S 11am - 7pm Eastern Time
We ship from:
Free
US and Canada shipping for 10+ screens orders
Our inventory is live, over 124300 screens in stock!
Search screen by
laptop brand

Acer
laptop screens

Apple
laptop screens

ASUS
laptop screens

Dell
laptop screens

eMachines
laptop screens

Fujitsu
laptop screens

Gateway
laptop screens

HP-Compaq
laptop screens

Lenovo
laptop screens

LG
laptop screens

Panasonic
laptop screens

Samsung
laptop screens

Sony
laptop screens

Toshiba
laptop screens

Advent
laptop screens

Alienware
laptop screens

Amazon
laptop screens

Archos
laptop screens

Averatec
laptop screens

Barnes and Noble
laptop screens

BenQ
laptop screens

Casper
laptop screens

CERTIFIED DATA
laptop screens

Clevo
laptop screens

Compal
laptop screens

CyberPower
laptop screens

Eurocom
laptop screens

EVEREX
laptop screens

Gigabyte
laptop screens

Google
laptop screens

IBM-Lenovo
laptop screens

IBUYPOWER
laptop screens

MDG
laptop screens

Mecer
laptop screens

Medion
laptop screens

Microsoft
laptop screens

MSI
laptop screens

MULTICOM
laptop screens

NEC
laptop screens

Neo
laptop screens

Packard Bell
laptop screens

RoverBook
laptop screens

Sager
laptop screens

ViewSonic
laptop screens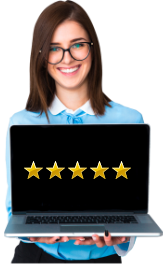 Our customers love us!
We have thousands 5 star reviews online

Sort review by
Screen worked fantastic, packaged well and shipped on time as promised, will definitely return here for more business in the future.

Thanks
Uptech Computer Repairs

Marshall WhalingOct 12 2017
Note! This is original review by customer.
Hi, thank you for the excellent service and delivery time. This has helped me to fulfil a deadline that needed to be met. Well done and keep up the good work!
Especially thanks to Norman your online help support who helped me to get payment done and was very patient in assisting me to overcome the cc payment issue and then arranged so I could make payment via paypal.

Will be buying again soon.

Donavon Oct 05 2017
Note! This is original review by customer.
Just wanted to say. the shipping was quick.. it was the right one and easy to switch out. thanks, my laptop is an actual laptop again.

Gavin SlipperjackOct 04 2017
Note! This is original review by customer.
Excellent pricing & delivery. I really appreciate the repeat buyer discount.

Virginia CarrieOct 03 2017
Note! This is original review by customer.
Great price, nice quality and great service... Thanks to laptopscreens family

Philipo MolelSep 27 2017
Note! This is original review by customer.
September 25, 2017
Substitutions, compatibility, access to premium choices.
September 2017 October 2017

Novemeber 2017

| M | T | W | T | F | S | S |
| --- | --- | --- | --- | --- | --- | --- |
| 1 | 2 | 3 | 4 | 5 | 6 | 7 |
| 8 | 9 | 10 | 11 | 12 | 13 | 14 |
| 15 | 16 | 17 | 18 | 19 | 20 | 21 |
| 22 | 23 | 24 | 25 | 26 | 27 | 28 |
| 29 | 30 | 31 | 1 | 2 | 3 | 4 |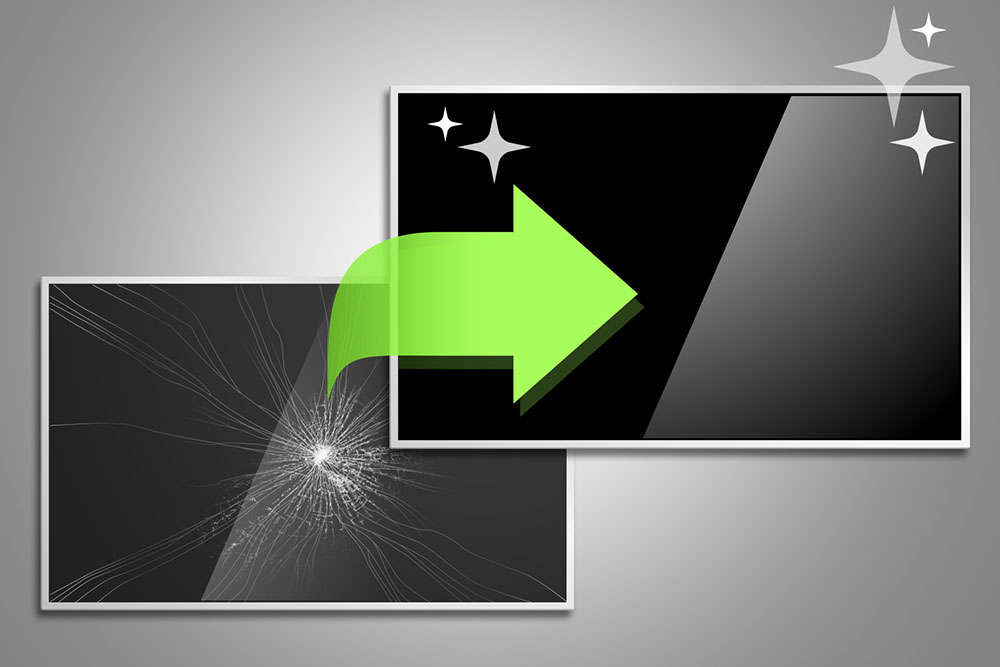 Yes, sometimes we don't send the same panel as was installed in your laptop when it was first sold to you. It is not something that we are trying to achieve.
We guarantee a working LCD replacement or your money back! Which means well send you an LCD panel that will work for your laptop and will likely be of the same, similar or better quality as your original.
LCD screens are standardized - they share standards for data interconnection with devices, physical dimensions and mounting hardware. Laptop makers like Acer, Dell and even Apple don't usually make their own LCD screens. The only brand of laptops which mostly uses its own screens is LG, and that's only because LG is also one of the largest LCD manufacturers in the world. Despite that, even an LG laptop can be found with a Samsung screen inside: since standards are the same and when LG (or any other laptop maker for that matter) wants to ramp up production numbers for delivering a hot new laptop for back to school - they will contact all the available LCD manufactures to pool the capacity to meet their deadlines. This is true for almost every known laptop, tablet and smartphone manufacturer.
Because of the variety of choices available and multiple preferences we widen our offered listings, whenever possible for a particular laptop, with premium options like IPS technology (in-plane switching: better viewing angles, truer colors), Matte and Glossy surface finishes and various resolution options. We offer these options per specific listings based on our research and experience. If a certain laptop did not come with a certain type of screen from the factory, but we are listing the additional screen(s) - it doesn't mean that there is a mistake in our data - it simply means that we give you these options as an extra value-added service!
We have shipped to
USA:
New York, Bellingham, Fort Lee, Lebanon, Titusville, Bronx, Pineville, Terrace, Pearl, Cleveland, Rockford, Jackson, Coshocton, Rogers, Los Angeles, Miami, Chicago, Fayetteville, Elko, Seattle, Everett, Spokane, Portland, Salem, Eugene, Medford, San Francisco, San Jose, Sacramento, Redding, Fresno, San Diego, Needles, Las Vegas, Phoenix, Nogales, Salt Lake City, Flagstaff, Santa Fe, El Paso, Missoula, Helena, Boise, Denver, Colorado Springs, Bismark, St. Paul, Grand Forks, Madison, Moorhead, Billings, Idaho Falls, Austin, Dallas, Oklahoma City, Tallahassee, Columbia, Atlanta, Kansas City, Nashville, Lincoln, Springfield, Des Moines, Anchorage, Eureka, Bethal
Canada:
Vancouver, Calgary, La Ronge, Innisfil, Macgregor, Barons, Saskatoon, Thunder Bay, Estevan, Watson Lake, Ancaster, Craven, Alberta Beach, Regina, Lloydminster, Airdrie, Sherbrooke, Wickham, Hamilton, Edmonton, Cornwall, Montreal, Kelowna, Fernie, Duncan, Victoria, Salmon Arm, Ottawa, Toronto, Halifax, Quebec, Winnipeg, Yellowknife, Whitehorse, St John's, North Bay
South America:
Rio de Janeiro, Montevideo, Buenos Aires, Mexico City, Santiago, Lima, Quito, Guayaquil, La Paz, Sucre, Asuncion, Brasilia, Salvador, Cayenne
Europe:
Berlin, Lisboa, Montijo, Pembroke, Crete, Vienna, Erlangen, Agen, Madrid, Bruxelles, Wiltshire, Klaipeda, Marino, Mayo, Derby, Grenchen, Burgas, Cavan, Dublin, Barcelona, Vercelli, Torcy, Nordborg, Blois, Bergen, S. Lanarkshire, Salloniki, Bolzano, Parma, Oulu, Hensies, Amsterdam, Lyon, Hannover, Remscheid, Krakow, Wroclav, Arnskadsvik, Anyksciai, Vilnius, Edinburg, Uppsala, London, Paris, Rome, Hamrun, Veracruz
Russia:
Moscow, Voronezh, Kiev, St. Petersburg, Novosibirsk, Donetsk, Borisov, Vladivostok, Biysk, Khabarovsk, Krasnoyarsk, Irkutsk, Omsk, Yekaterinburg, Chelyabinsk, Kazan', Nizhniy Novgorod, Kirov, Ufa, Perm, Murmansk, Tver
Africa:
Tripoli, Jonannesburg, Cape Town, Adeje, Nairobi
Asia:
Bejing, Hong Kong, Tokyo, Lebanon, Izmir, Ramat Gan, Sabah, Tbilisi, Yerevan
Australia:
Sydney, Darwin, Melbourne, Brisbane, Freshwater, Victoria, Pinkenba, Perth, Adelaide, Canberra, Peninsula, Albany, Esperance