Thousands

Reviews Online
Lifetime Warranty

for continental US and Canada
Same Day Shipping

Laptop Screens
MADE BY LG, PHILLIPS, AUO,
1-855-630-1111
+1-206-299-0699 outside of continental US and Canada
Live Chat
M-F 3am - 9pm.
S-S 11am - 7pm Eastern Time

Support
We ship from:
Free
US and Canada shipping for 10+ screens orders
Our inventory is live, over 135500 screens in stock!
Search screen by
laptop brand

Acer
laptop screens

Apple
laptop screens

ASUS
laptop screens

Dell
laptop screens

eMachines
laptop screens

Fujitsu
laptop screens

Gateway
laptop screens

HP-Compaq
laptop screens

Lenovo
laptop screens

LG
laptop screens

Panasonic
laptop screens

Samsung
laptop screens

Sony
laptop screens

Toshiba
laptop screens

Advent
laptop screens

Alienware
laptop screens

Amazon
laptop screens

Archos
laptop screens

Averatec
laptop screens

Barnes and Noble
laptop screens

BenQ
laptop screens

Casper
laptop screens

CERTIFIED DATA
laptop screens

Clevo
laptop screens

Compal
laptop screens

CyberPower
laptop screens

Eurocom
laptop screens

EVEREX
laptop screens

Gigabyte
laptop screens

Google
laptop screens

IBM-Lenovo
laptop screens

IBUYPOWER
laptop screens

MDG
laptop screens

Mecer
laptop screens

Medion
laptop screens

Microsoft
laptop screens

MSI
laptop screens

MULTICOM
laptop screens

NEC
laptop screens

Neo
laptop screens

Packard Bell
laptop screens

RoverBook
laptop screens

Sager
laptop screens

ViewSonic
laptop screens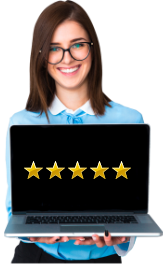 Our customers love us!
We have thousands 5 star reviews online

Sort review by
Another great order again. Product as described and in great condition. Very strong package. Incredible quick delivery time in 1 working day. I am very respect to your business.

Chris TriantafyllidisJun 16 2017
Note! This is original review by customer.
I got the screen and installed it and it is working just fine!

zoran tucic Jun 05 2017
Note! This is original review by customer.
fast shipping, greate work

ULUGBEK KHOLMURADOVJun 02 2017
Note! This is original review by customer.
Just to let you know the laptop screen I ordered was the exact one we needed for a Lenovo idea pad. Simple to install, even for the technically challenged. Shipping was great. Would definitely order again and also recommend you highly.

Bernice Valenti May 29 2017
Note! This is original review by customer.
Good quality and fast shipping, 5 stars

Louis Christian May 24 2017
Note! This is original review by customer.
August 3, 2017
Compatible LCD replacement? Its better than you thought!
July 2017

August 2017

September 2017

| M | T | W | T | F | S | S |
| --- | --- | --- | --- | --- | --- | --- |
| 31 | 1 | 2 | 3 | 4 | 5 | 6 |
| 7 | 8 | 9 | 10 | 11 | 12 | 13 |
| 14 | 15 | 16 | 17 | 18 | 19 | 20 |
| 21 | 22 | 23 | 24 | 25 | 26 | 27 |
| 28 | 29 | 30 | 31 | 1 | 2 | 3 |
A lot of people regard "compatible" as a moniker for 3rd party, low quality, cheaply made and an overall bad sign. And while this maybe true in some cases for such items as plastic car parts or cheap replacement projector bulbs, when it comes to the modern LCD replacement, compatible parts bought today will likely be better quality and specs than your factory original!

There are several factors to consider, but generally speaking the majority of our customers report receiving a better LCD than what they had before:

1. LCDs are tough to make.

The process requires large dust-free clean rooms, high cost equipment and complex proprietary technology. Because of that all modern laptop screens are manufactured by large international conglomerates such as LG, Samsung, Innolux, AU Optronics, BoeHydis, Toshiba. LCD manufacturing is expensive because of the demand for high quality, so it takes the full benefit of a mass production facility scale in-order to make enough good items to make them actually affordable.

There are no low tech non-name sweatshops fabricating "compatible" imitations - it is pointless because even if they could make one that would function remotely similar to what the big guys are producing - it would take too long and would cost so much to make - the resulting inferior product would have to be several times more expensive than any of the commercially available offers.

All laptop replacement LCDs available on the market today are state of the art, amazing and complex technological marvels!

2. LCD manufacturing is improving day after day, year after year.

A lot of our customers are looking to replace a screen in their older machines, that are still functioning well and could be given to kids or relatives to be happily used for several more years. And because LCD screen manufacturers are constantly improving their process, screens that are sold today will be lighter, cheaper, more power efficient and have better technical specifications than screens that were manufactured 5-7 years ago.

3. Options that were not originally offered by the manufacturer are available through us.

We have lots of customers thanking us for stocking a Matte and Glossy version of screens for laptops that originally shipped with only one choice. For example a professional office worker, working in daylight, may not enjoy the picturesque glossy screen because it might be just too reflective and distracting. And conversely an artist/photographer that invested good money into a business-grade Matte screen laptop, would actually benefit from the sharp contrasty lines and vivid colors of Glossy screens.

With time, incredible options such as IPS panels - a newer method of aligning Liquid Crystals open up a whole new world of possibilities for all kinds of older mediocre screen laptops. The biggest benefit of the IPS technology are the absolutely beautiful viewing angles: 85/85/85/85 compared to 40/40/40/40 of an older TN panel. What that means is - the colors, the brightness and the consistency of picture across the screen will be marvellous on an IPS panel, simply incomparable to the TN panels. Customers that made a switch to an IPS panel are blown away by what they have been missing. What an advent of SSD storage has done to speed up the loading times on desktops and laptops, making it an all-time most effective computer upgrade, an IPS panel upgrade has achieved the same high bar in terms of colors and view-ability for laptop screens.

Resolution upgrades is another commonly praised possibility you can get with a compatible LCD replacement, and while it does require some additional research, more and more laptops allow for straight swapping a 1366 x 768 panel to a FullHD 1920 x 1080 (1080p) panel.

So when it comes to compatible LCD replacement - compatible means exactly what it says - it will be compatible with your laptop.
You will be able to put it in, turn your laptop on and get working!

We guarantee a working LCD replacement or your money back!
We have shipped to
USA:
New York, Bellingham, Fort Lee, Lebanon, Titusville, Bronx, Pineville, Terrace, Pearl, Cleveland, Rockford, Jackson, Coshocton, Rogers, Los Angeles, Miami, Chicago, Fayetteville, Elko, Seattle, Everett, Spokane, Portland, Salem, Eugene, Medford, San Francisco, San Jose, Sacramento, Redding, Fresno, San Diego, Needles, Las Vegas, Phoenix, Nogales, Salt Lake City, Flagstaff, Santa Fe, El Paso, Missoula, Helena, Boise, Denver, Colorado Springs, Bismark, St. Paul, Grand Forks, Madison, Moorhead, Billings, Idaho Falls, Austin, Dallas, Oklahoma City, Tallahassee, Columbia, Atlanta, Kansas City, Nashville, Lincoln, Springfield, Des Moines, Anchorage, Eureka, Bethal
Canada:
Vancouver, Calgary, La Ronge, Innisfil, Macgregor, Barons, Saskatoon, Thunder Bay, Estevan, Watson Lake, Ancaster, Craven, Alberta Beach, Regina, Lloydminster, Airdrie, Sherbrooke, Wickham, Hamilton, Edmonton, Cornwall, Montreal, Kelowna, Fernie, Duncan, Victoria, Salmon Arm, Ottawa, Toronto, Halifax, Quebec, Winnipeg, Yellowknife, Whitehorse, St John's, North Bay
South America:
Rio de Janeiro, Montevideo, Buenos Aires, Mexico City, Santiago, Lima, Quito, Guayaquil, La Paz, Sucre, Asuncion, Brasilia, Salvador, Cayenne
Europe:
Berlin, Lisboa, Montijo, Pembroke, Crete, Vienna, Erlangen, Agen, Madrid, Bruxelles, Wiltshire, Klaipeda, Marino, Mayo, Derby, Grenchen, Burgas, Cavan, Dublin, Barcelona, Vercelli, Torcy, Nordborg, Blois, Bergen, S. Lanarkshire, Salloniki, Bolzano, Parma, Oulu, Hensies, Amsterdam, Lyon, Hannover, Remscheid, Krakow, Wroclav, Arnskadsvik, Anyksciai, Vilnius, Edinburg, Uppsala, London, Paris, Rome, Hamrun, Veracruz
Russia:
Moscow, Voronezh, Kiev, St. Petersburg, Novosibirsk, Donetsk, Borisov, Vladivostok, Biysk, Khabarovsk, Krasnoyarsk, Irkutsk, Omsk, Yekaterinburg, Chelyabinsk, Kazan', Nizhniy Novgorod, Kirov, Ufa, Perm, Murmansk, Tver
Africa:
Tripoli, Jonannesburg, Cape Town, Adeje, Nairobi
Asia:
Bejing, Hong Kong, Tokyo, Lebanon, Izmir, Ramat Gan, Sabah, Tbilisi, Yerevan
Australia:
Sydney, Darwin, Melbourne, Brisbane, Freshwater, Victoria, Pinkenba, Perth, Adelaide, Canberra, Peninsula, Albany, Esperance