Some laptops, such as Toshiba A665 series, Toshiba L505 series and HP DV6-1200 series were made with either 15.6″ or 16.0″ screens. Some models were made as 15.6″ or 16.0″ right away, but some were issued as 15.6″ with an optional upgrade to a 16.0″ screen. During the laptop assembly, the video cable does not need to be upgraded, as long as both screens have the same backlight type, but the case parts (the front bezel, and, in some cases, the lid) will be different.
When you see more than one option for the screen size, if you know that your laptop was purchased with an optional upgrade, or if you have a CTO (Custom-To-Order) laptop model, please make sure to order by the laptop screen model, if at all possible.
Upon removing the screen from the laptop, you will have an access to the screen model number. The model of the laptop screen (the one that's listed at the back of the LCD) will have the size included in the model number. For example, an LG panel with the modelLTN156AT01  indicates that this is a 15.6″ screen (hence, the model number LTN156).
For more information on locating and using the LCD model number, please read this article.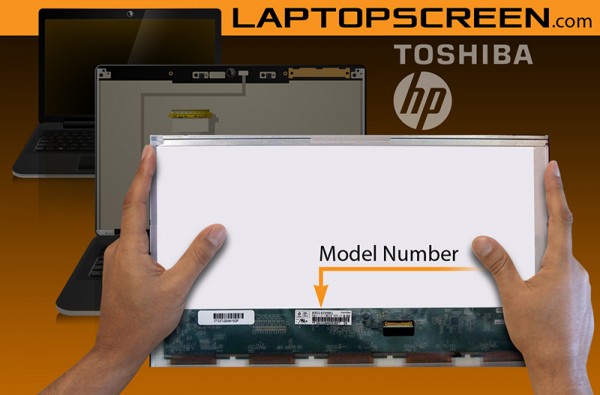 Copyright (©) LaptopScreen.com