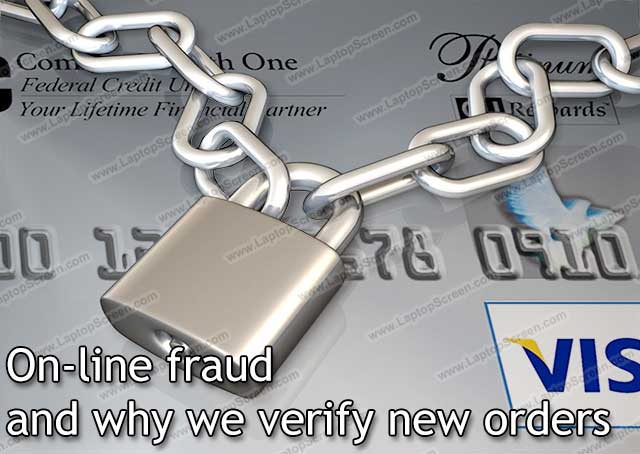 In this day and age billions of dollars are stolen from unsuspecting credit card holders every year world-wide. Quite often the card holder will never know where their card was exposed, and will be forced to deal with the aftermath. In most circumstances the illegitimate transactions are charged-back and the card holder gets their money back. The unfortunate part of this story is the fact that even-though the card holder gets their money, the shop which sends the product in connection with a fraudulently used card will never recoup the product back, and will have to live with a loss.
The current credit card payment system allows for any credit card to be billed with utmost minimal information, and the money is withdrawn almost instantaneously. However, every credit card transaction has to be looked at in the entirety of it's "payment cycle". As most credit cards allow up to 60 days for the card holder to request a charge-back, the transaction cannot be considered fully complete until the funds have fully cleared for 60 days. Additionally, there are stringent guidelines set for merchants to accept, record and verify the transaction; steps which must be taken in order for the merchant to prove that the transaction is legitimate.
LaptopScreen.com strikes a balance with protecting it's customers, credit card holders and itself through the use of industry's highest standard of fraud prevention. We require and verify full card details which are submitted to us along with an order. In most circumstances where the information matches bank records perfectly, the verification is seamless and unnoticeable to the customer.
In-cases where some information is not correct and further verification is needed, LaptopScreen.com will put the order on-hold, and will attempt to contact the customer by creating a support ticket and sending a notification of the request via e-mail. In some cases a follow up phone call may be made to verify information over the phone. When the corrected information has been submitted by the customer, it is again verified against bank records, and any inconsistencies are noted, then a second (final) request for verification is made.
In-cases where no reply to information request is received from the customer, or the verification response returns inconsistencies over two attempts, the order is cancelled and funds are returned to the card with-in 14 days of the receipt of the order.
It is very important to stay tuned into communication from us until a tracking number for your order has been posted in "My Account" on our website, or until an e-mail with the tracking number is received. Otherwise a request for verification may be missed, and the order could get cancelled.
On a typical business day, all orders submitted with correct information prior to 1:00pm PST will be shipped the same day, and a tracking number will be forwarded to you typically by 2pm PST.
(For weekend orders, the tracking number should be posted by 2pm the following Monday)
Copyright (©) LaptopScreen.com