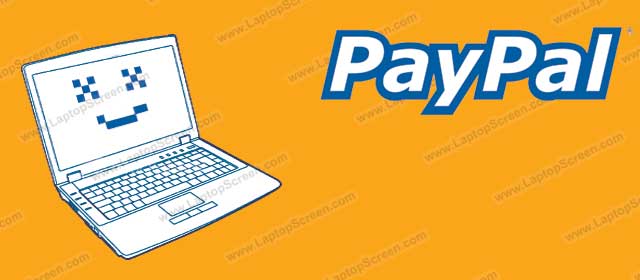 One of our popular methods of payment is PayPal. It is simple, whether customers have an account with PayPal or not, it is convenient as it works with customer's credit cards and bank accounts, it is secure and is trusted by millions of on-line shoppers world-wide.
In order to complete the transaction customers first prepare their order on our website: pick their items, choose desired shipping and add any extras such as tools or accessories, at that point they click on "Pay with PayPal" and their transaction is forwarded to the PayPal's check-out page. In most cases customers then log-in to their PayPal account, review the transaction and finalize their payment; an e-mail is dispatched to our system (copy is sent to the customer by PayPal) and the order is marked paid – it will be then packed and shipped by 1pm PST. But what happens when the payment process breaks?
In some cases customers do not click on "Pay with PayPal" button at the end of their transaction, in other cases the connection to PayPal's server breaks; but which ever the fault, the result is inevitably an unpaid transaction and an order that is not likely to get shipped. In these limited scenarios, customers have to complete the payment manually, more info on this procedure can be found in our Articles: "I tried to pay…"
Important: we receive thousands of PayPal orders, some serious purchasers, some testers, all of which cannot be sifted through manually. Therefore, when we receive a new PayPal order it is put on-hold, until the payment notification has been relayed. If no payment is received, the order remains on hold, and is automatically cancelled after 5 business days – we do not manually follow up on hundreds of unpaid PayPal orders received by our system everyday.
The things to remember about LaptopScreen.com: we ship every business day, we always provide tracking numbers and we always make the 1PM PST dead-line. When you place an order with us, a confirmation e-mail will be dispatched immediately, and a few hours later you will receive a tracking number – that means your package has been shipped. If no tracking number is received by around 2PM PST on a business day (or the following business day if the order did not make the cut-off), it means that the payment may not have been received.
At this point it is important to log-in to your account on LaptopScreen.com and check the status of your order by clicking "Orders", all paid orders will show up paid, all shipped orders will have tracking numbers next to them. Customers are more than welcome to submit a support ticket, chat with us or call toll-free: 1-855-630-1111 to verify the payment and the status of the order.
Save yourself the disappointment of waiting for an order that will never get shipped because of system errors or network bugs – always follow up on your purchases via our website, and pay close attention to your e-mail Inbox (and the Junk mail folder, in case you never received e-mails from us before)
Copyright (©) LaptopScreen.com