You asked – we listened!
Since the beginning of this month, we have added the long-expected feature:
Accidental Damage Protection Plan (ADPP)!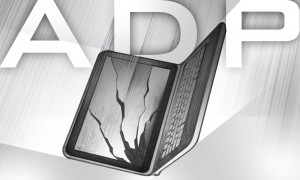 Yes, from now on you are able to get the protection plan for your screen. It is different from the 3-year warranty; if you were wise to get this plan at the checkout, and your screen is physically damaged (e.g. dropped, cracked, shattered, etc.) within the year from the date of the purchase, you are entitled to a free replacement screen, non-negotiable.
ADPP is offered to the new customers, limited to their first order. Unfortunately, it is limited to one ADPP per account. However, using the guest checkout, you can buy as many screens with the ADPP as you need.
In the event of return, the customer will be required to send the broken screen to our warehouse (return shipping costs must be covered by the customer, unless the Return Shipping Insurance was purchased at the checkout).
ADPP price is calculated in accordance to the price of the screen.
ADPP is a great way to protect your purchase! Think of it as of an investment in the future possible repairs. It will always be cheaper than buying a brand new screen!
Copyright (©) LaptopScreen.com