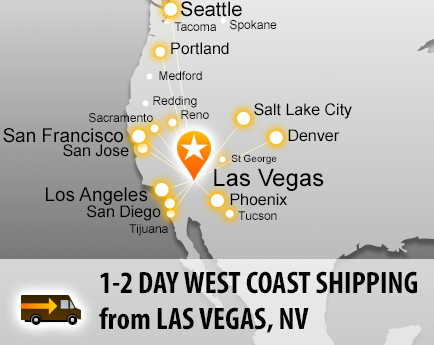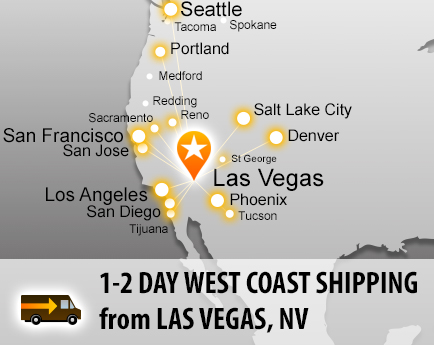 After over 5 years of operation our Seattle, WA facility is relocating to Las Vegas, Nevada. This move brings us closer to the majority of our West Coast customers, making our delivery times shorter and shipping costs more affordable. The new facility is also better equipped with full sized transportation docks, which allows us to ship and receive larger volumes faster and with less sweat.
Customers in San Francisco, Los Angeles, San Diego, Phoenix, Tuscon and Las Vegas as well as parts of Oregon, Idaho, Utah and Arizona will be able to receive their orders with-in 1 day via the very affordable standard ground shipping option, provided that the order is submitted by 2:00pm Pacific time. And our Washington state customers would no longer be paying the Washington sales tax. Nevada business customers are welcome to submit their Nevada Resale Certificate to waive the Nevada Sales Tax that will now be collected on all orders destined to Nevada.
We are looking forward to continuing to serve our existing customers and welcome all new customers and we hope for many more years of providing affordable and expedient LCD replacements for laptops, tablets and smartphones. We guarantee a working replacement or your money back!
Copyright (©) LaptopScreen.com