"IS MY SCREEN LED OR LCD?" – is is an incorrect question; as all laptop screens are LCD screens, some of them are LED LCD screens and some are CCFL LCD screens.
Overwhelmingly all modern laptop screens are LCD – Liquid Crystal Display.
Liquid Crystals are like little shutters – they become transparent whenever some electricity is applied to them. So on an LCD matrix there are lots of "shutters" called pixels, that can open up to become either clear, red, green or blue.
Liquid Crystal technology requires a separate light source positioned behind the LCD Matrix (part that forms the image) to shine through the "shutters".
Whenever you see or hear "LED screen", it usually means an LCD panel with a backlighting provided by an array of LEDs (Light Emitting Diodes). Older screens use a CCFL (Cold Cathode Fluorescent Light) to light up the screen – same type of technology as office "tube" lights – just smaller; but the part that forms the image is still LCD.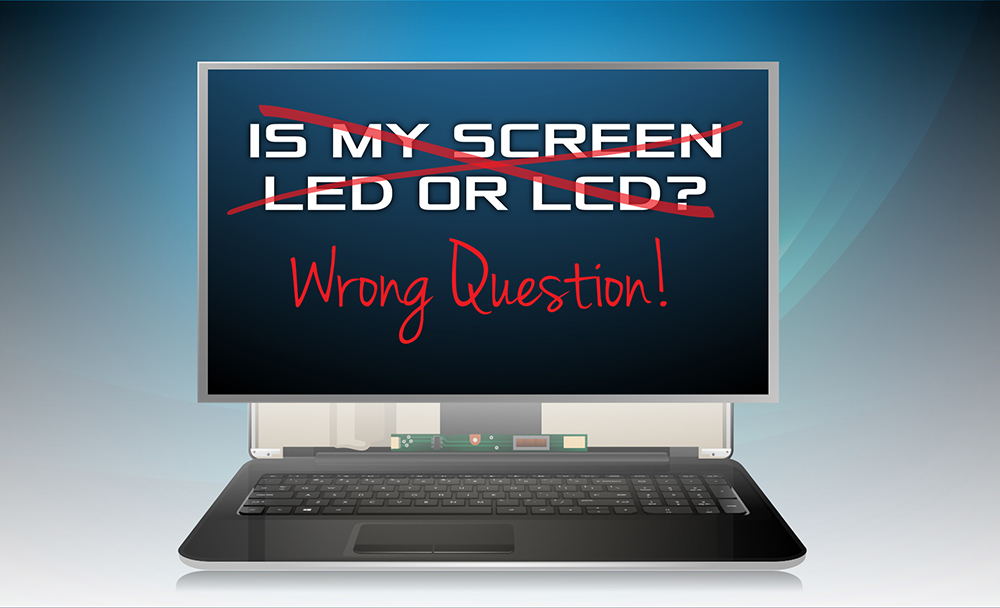 There are some newer technologies like OLED (Organic Light Emitting Diodes) which combine the image forming and light production – every pixel on those screens produces it's own light – but these screens are not used in laptops yet (mostly phones and now the smart watches).


LED backlit screens are more energy efficient and usually serve longer than CCFL. Most newer laptops and all brand-new laptops are made with LED backlit LCD panels. To learn more about various backlight types, and the difference between LED and CCFL, please refer to this post.
Copyright (©) LaptopScreen.com