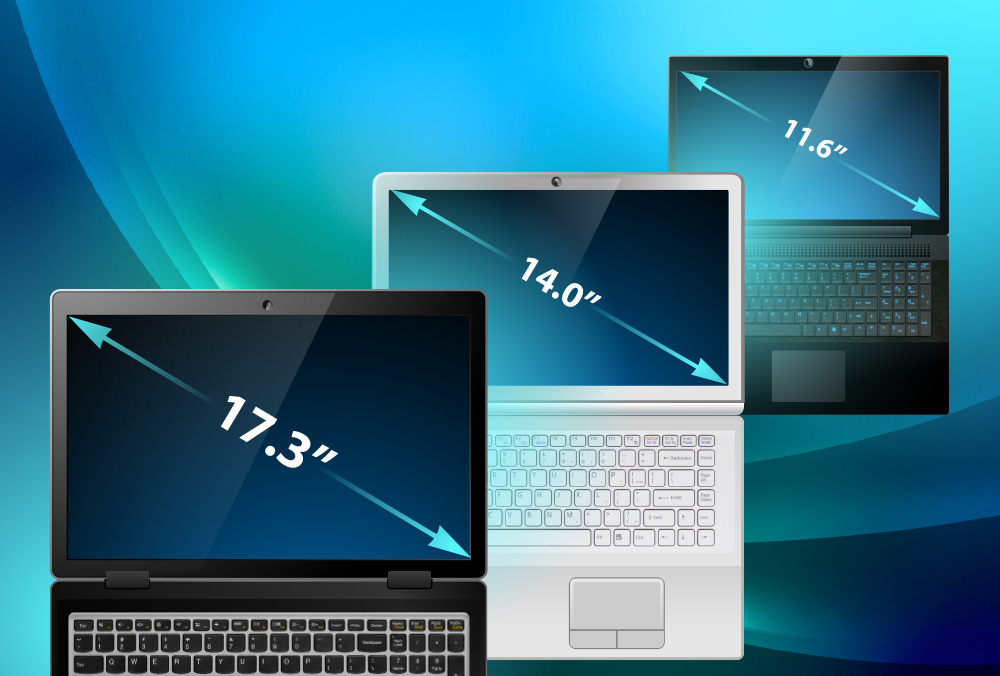 The screens for laptops, phones and tablets come in different sizes. And while the screen still has a certain measurement for width and height, the proper way to measure a screen is from top left to bottom right, measuring just the viewable area of the display (e.g. if the screen is removed, you only need to measure the "glass" portion of it.
The most common screen sizes for modern laptops are 10.1″, 11.6″, 13.3″, 14.0″, 15.6″, 17.3″. However, for an undisclosed reason, some manufacturers (Sony, for example) prefer to mark and market their 15.6″ screens as 15.5″. These screens are physically the same size, despite the seemingly deceptive difference of 0.01″.
Some laptops, such as Toshiba Portege R700 Series, have been manufactured with two versions of a 13.3″ screen: with either 303 mm or 306 mm width. The recommended way to find whether you have a 303 mm or a 306 mm screen is to remove the screen from a laptop, and measure the screen with a size measuring device.
Keep in mind, that the safest way to ensure that you are ordering a right screen is to remove the screen, get a screen model number, and contact us (option number 2). If possible, please attach a picture of the back of the screen with the labels in focus.
Copyright (©) LaptopScreen.com