When you track your parcel, pay special attention to the progress bar, and the footer notes. Often times, customers think that the package is still in transit, when the delivery attempt was unsuccessful, and a pickup note has been left.
At this time, accounting for our warehouses in Seattle, WA; North Vancouver, BC and Gatwick, UK, we use multiple shipping couriers, including UPS, FedEx, USPS, Canada Post, UK Mail, Royal Mail, Aramex and DHL. Each courier has its own structure for the tracking number; and its own website to track the shipments on.
For example, tracking numbers from UPS consist of 18 characters, a mix of letters and numbers. Their shipments need to be tracked at http://www.ups.com/tracking/tracking.html for domestic and international shipments.
USPS shipments going from the US to the US have a 24-digit tracking number. The tracking status updates can be viewed here: https://tools.usps.com/go/TrackConfirmAction!input.action. This tracking number is often recycled, meaning that the same number can be used to track different packages (given, that there is a few months in between the shipping date). In an unlikely case that this happens to you, please contact us, and we will contact USPS on your behalf to get a tracking state update. Note, that with USPS's Priority Mail Service ($9.95 within the US) we quote the estimated delivery timeframe as 2-5 business days, and once they pick up the parcels from us and scan them, a more accurate delivery estimate will be displayed on the tracking status update page on their website. USPS Priority is not a guaranteed service, and while USPS are doing their best to honor the intended 2-day delivery timeline, shipments may be delivered later, and no refunds will be issued for delays in shipping time.
Domestic Canada Post shipments consist of 16 numbers. Shipments can be tracked here: http://www.canadapost.ca/cpotools/apps/track/personal/findByTrackNumber?execution=e1s1. These numbers do not have a particular meaning, other than the periodical number that is assigned to the shipment in the order of being created.
Both USPS and Canada Post international shipments start with 2 letters, which are dictated by the shipping method, followed by 9 numbers, and then another 2 letters, which usually represent the country the parcel is being shipped from.
FedEx tracking numbers' length depends on the level of service. Some tracking numbers fro ground shipments are much longer than the FedEx Priority overnight, for example. FedEx tracking numbers are normally 12 digits long, or 15 for ground shipping. FedEx shipments can be tracked here: http://www.fedex.com/in/domestic/track/.
UPS tracking numbers may have both letters and numbers. These tracking numbers appear in the following formats:
1Z9999999999999999
999999999999
T9999999999
999999999
To track a UPS parcel, you need to paste the tracking number into the appropriate field on this page: http://www.ups.com/tracking/tracking.html.
Royal Mail tracking numbers have the same structure as international tracking numbers fro USPS/Canada Post. UK Mail shipments can be tracked here: https://www.royalmail.com/track-your-item.
UK Mail shipments consist of 14 numbers starting with 3114, and the tracking status can be viewed here: https://www.ukmail.com/manage-my-delivery/manage-my-delivery. UK Mail is the only company that requires a postal code for the recipient to be entered along with the tracking number for the parcel to be tracked.
Also note, that tracking numbers from courier companies suck as UPS, FedEx, Canada Post, USPS and DHL are recognized by Google, so if you were to type them into the search bar, it will provide a link to the tracking page already. We have noticed, that in case with USPS and Canada Post this method works best with international shipments.
Please note, that LaptopScreen.com is not a courier, and, as such, we do not ship your products ourselves. We pack them and prepare for the pickup by the carrier of your choice. While we will provide assistance to our customers in contacting the courier on their behalf, we cannot control their service procedures. So if your package is being held at customs, or is delayed because of adverse weather conditions, we are unable to provide any assistance. Please consider this as a risk of buying goods online, and be understanding of the issues that are beyond our reach.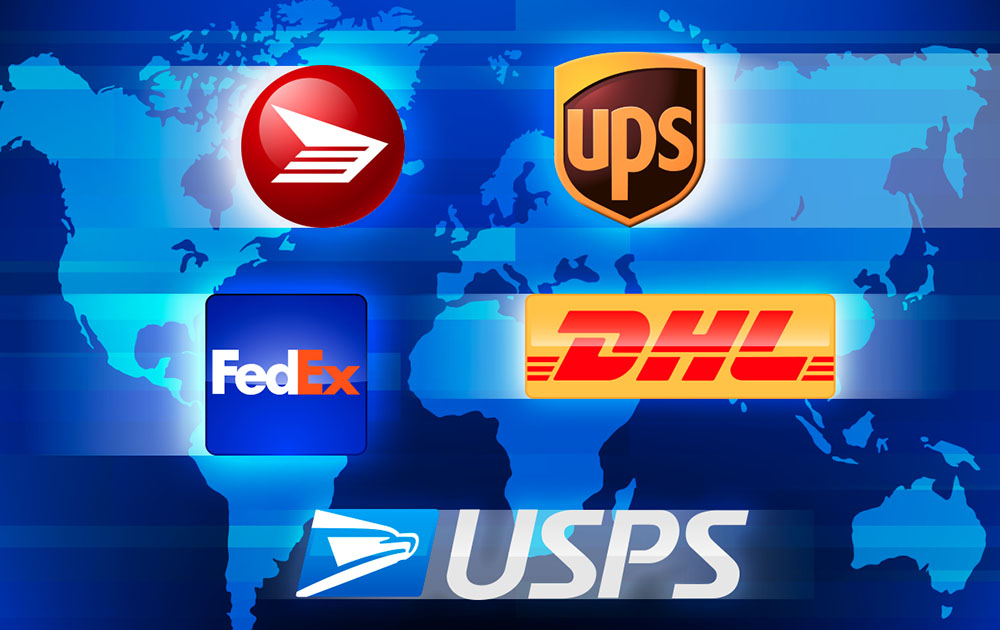 Copyright (©) LaptopScreen.com