One of the best ways of finding the correct replacement LCD is by locating your original LCD model number. Those are usually located on the back of the original screen and when searched on our site the replacement LCD listing produced will be the closest match to your original spec.
Recently there have been some confusion surrounding particular Samsung manufactured LCDs. They have two LCD model number on them LTN156AT35 and LTN156AT39, and unfortunately these two models are completely incompatible with each other. The two screens use 2 different connectors, a 30-pin and a 40-pin.
The production sticker should be used for correctly identifying the LCD, any other models printed elsewhere should be ignored.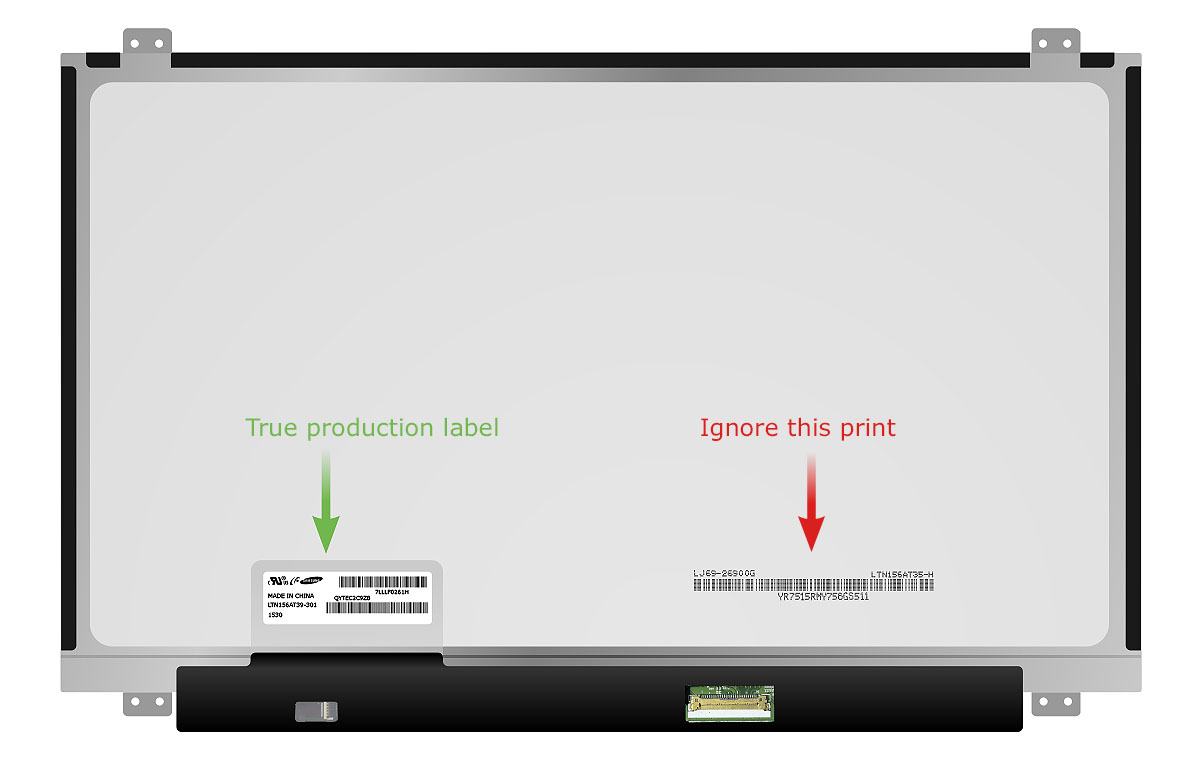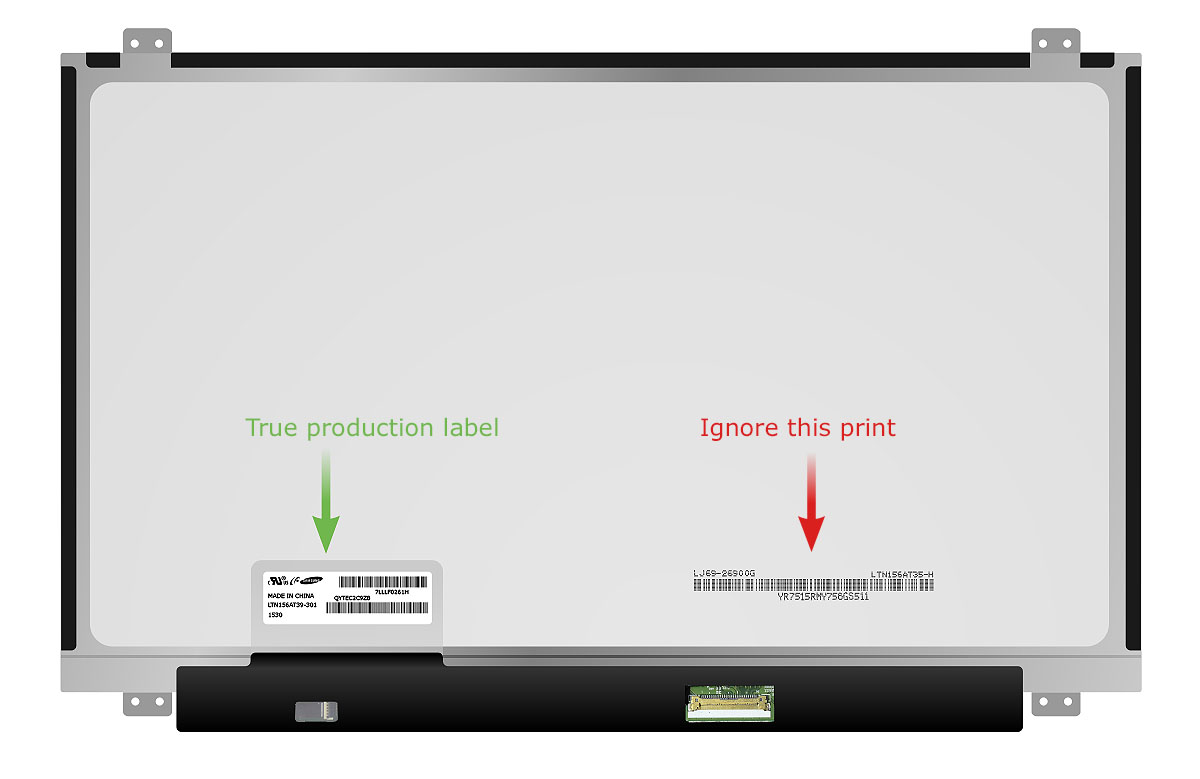 Samsung LTN156AT35 is a typical 15.6″ slim form factor screen with a 40-pin connector that receives an LVDS format signal from the computer, while Samsung LTN156AT39 is a nearly identical screen, but it uses a newer 30-pin connector that expects an eDP signal. Plugging a 30 pin video cable into a 40-pin socket may damage your computer, so it is not recommended. Even if plugged in, the signalling technology is completely different, so no good results can be expected.  So how can a screen have two LCD models assigned to it?
It doesn't – the production sticker with the country of manufacture is the authoritative LCD model source: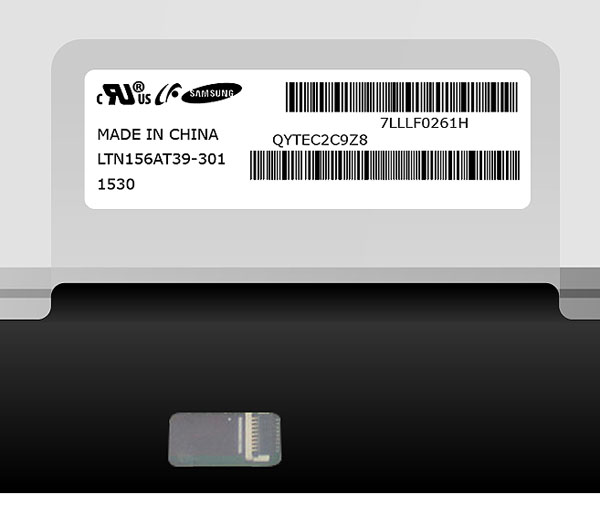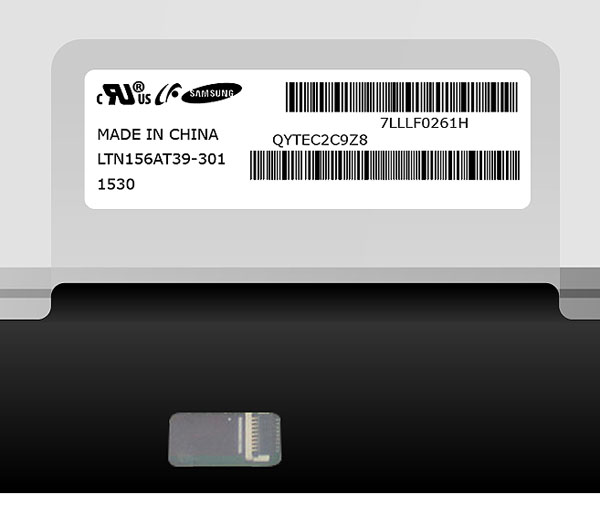 But why print two models and cause all this confusion?
Since both screens are almost identical, it may be that all of them begin their life on an older production line that marks the incomplete assemblies with LTN156AT35. And since most of the newer computers now use the 30-pin eDP signalling interface, the panel receives newer LCD driver circuitry and a 30-pin connector afterwards and then the final production sticker: LTN156AT39
Please use the LCD model number that is located on the label that states the country of manufacture as well as the manufacturer's logo for correctly identifying your screen.
Copyright (©) LaptopScreen.com