What if you require a paper invoice with your shipment? Or maybe there are special instructions for your address? Perhaps you need to request a certain screen model to be shipped or want the courier to ask for  a signature upon receipt?
We have already covered compatible screens in our first ever blog post, and this time we would like to explain how you can request a certain screen. 
— Use our order notes field! It can be found below the total price during the check-out where the shipping options can be selected, and on the next page – again, below the total.
As you may already know, we at LaptopScreen.com sell screens for laptops, phones and tablets. And while phones and tablets tend to require a certain model of the screen; most laptops are not as "picky", and work with many interchangeable screen models. In cases of a very common LCD screen model, or a recently made updated one – chances are, we have either that model, or its closest predecessor or successor. However, there are rare cases when a screen of a specific model number may be required.
So when a certain exact screen model must be shipped; or you may have other special requests, please let us know via the order notes field when completing your order. All orders are manually verified by our staff, so all the notes are looked at by human eyes before the order is shipped out.
If you would like us to verify the screen model that we will be shipping to you before placing your order, please use the support tickets form, or contact us via Live Chat.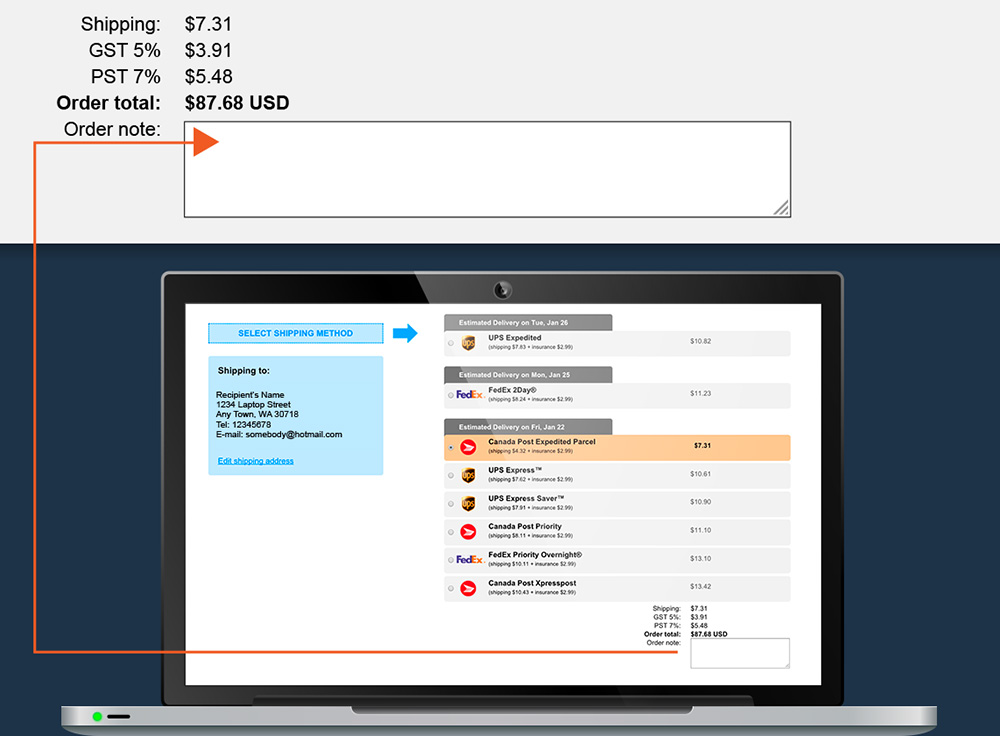 Copyright (©) LaptopScreen.com