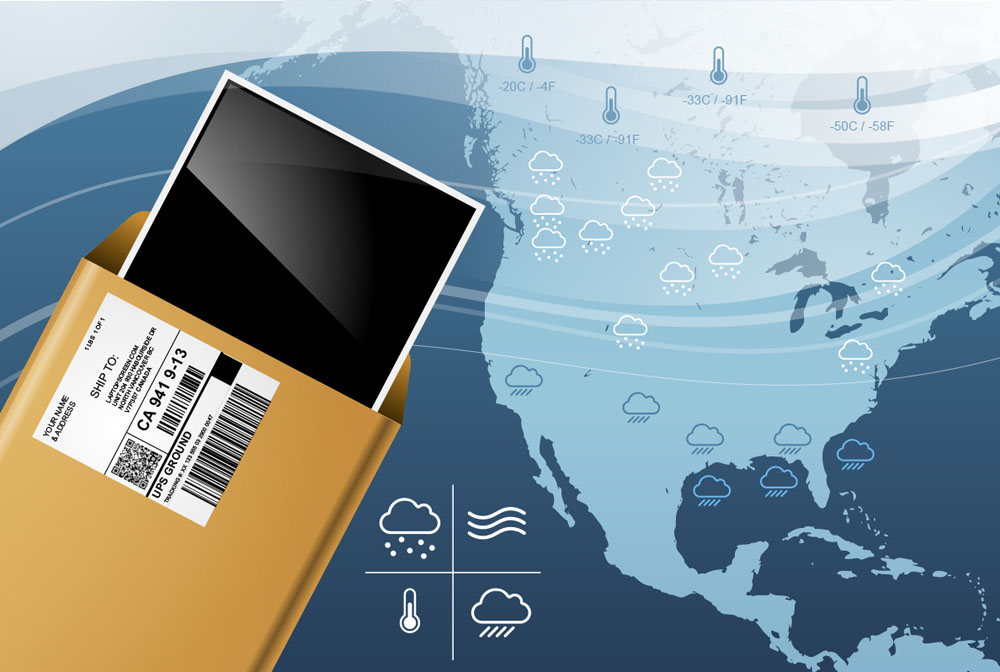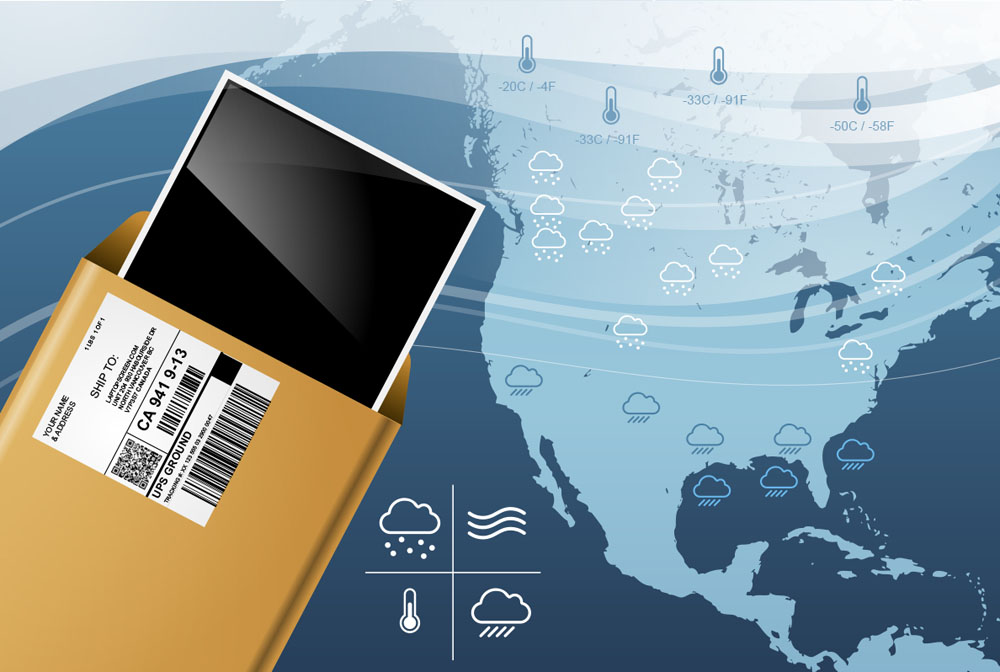 An important thing to note about the severe weather delay – couriers don't regard severe weather as their fault and will not be granting any compensation requests for missed deliveries even for the guaranteed time-frame shipments in the affected areas.
The new year brings some serious cold weather, storms and snows to North America, especially the east coast; and the couriers are preparing their customers for the inevitable delays due to the adverse weather conditions. While different ares are affected differently we'd like you to know that we are working hard to ship and deliver your order to you. Our staff are mitigating the potential delays by dynamically assigning your orders to the best available shipping facility to ensure that all parcels reach their destinations as soon as possible.
We provide timely delivery estimates for all of our shipping methods and in most cases customers can expect a very precise indicator of when to expect their parcel. Majority of the unexpected delays will come in areas that are directly experiencing the severe weather. Customers can expect additional delays of their orders if their specific city or town is covered in snow and its roads are a mess.
Customers in unaffected areas can rest assured that their order will be dispatched from the shipping facility that is operational – we will attempt to ship every single order the same day, as per usual, provided that it is submitted before our standard shipping cut-off time of 4:30 pm EST. Customers do not need to worry about any additional costs due to the rerouting of the originating facility and the majority of express and expedited (guaranteed delivery time-frame) orders will be arriving at the promised date regardless of the shipping location.
Copyright (©) LaptopScreen.com