We have good great news for iPhone 6 and iPhone 6 Plus users: LCD screen + touchscreen replacements are now available through LaptopScreen.com!
If you need to repair your iPhone 6 or iPhone 6 Plus, and need to replace the LCD screen or the touchscreen, right now have a limited amount of black and white LCD+digitizer combos in stock in our warehouse.
Please note, that these screens are aftermarket.
To purchase them, please visit the following pages:
IPhone 6 replacement screen
IPhone 6 PLUS replacement screen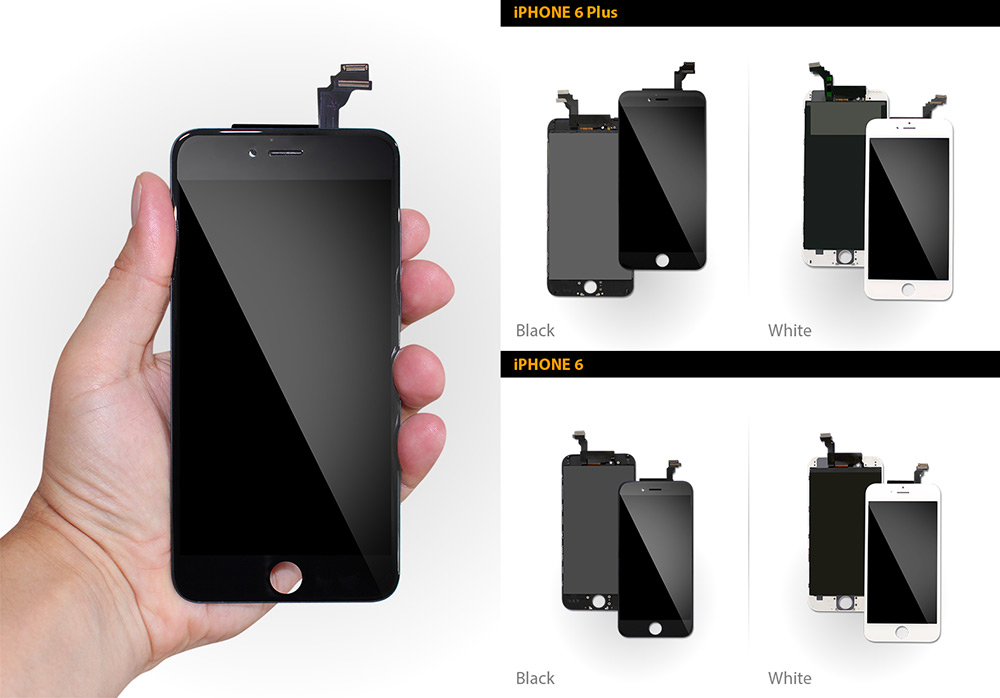 Copyright (©) LaptopScreen.com