As the LCD technology continues to improve and grow, more and more laptops are now equipped with IPS screens. As you know from the previous article (IPS vs. TN displays), there are certain advantages (and some disadvantages) to having an IPS (in-plane switching) screen versus a TN (twisted nematic).
As a reminder, IPS screens typically have wider viewing angles, and suffer less color washout when looking at an angle than the traditional TN panels.
If your laptop came with an IPS screen it is recommended to replace it with another IPS screen.
Certain models of laptops were produced with both IPS and non-IPS screens. And while it is possible to replace an IPS screen with its TN alternative, to sustain the same picture quality it is recommended to obtain the LCD model number of your broken screen and search for it on our site for the purpose of getting a replacement which matches that specific LCD model number.
Look below for the table of viewing angles comparison and color gamut between a typical TN display, IPS display and AHVA display (*AHVA is an AU Optronics branded term for IPS).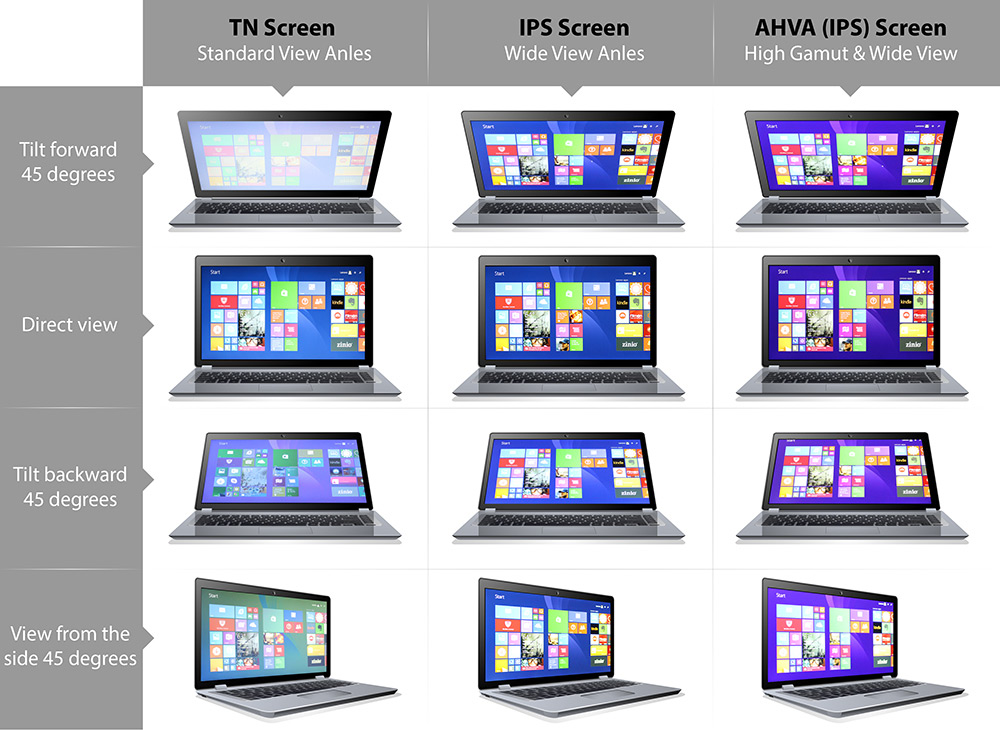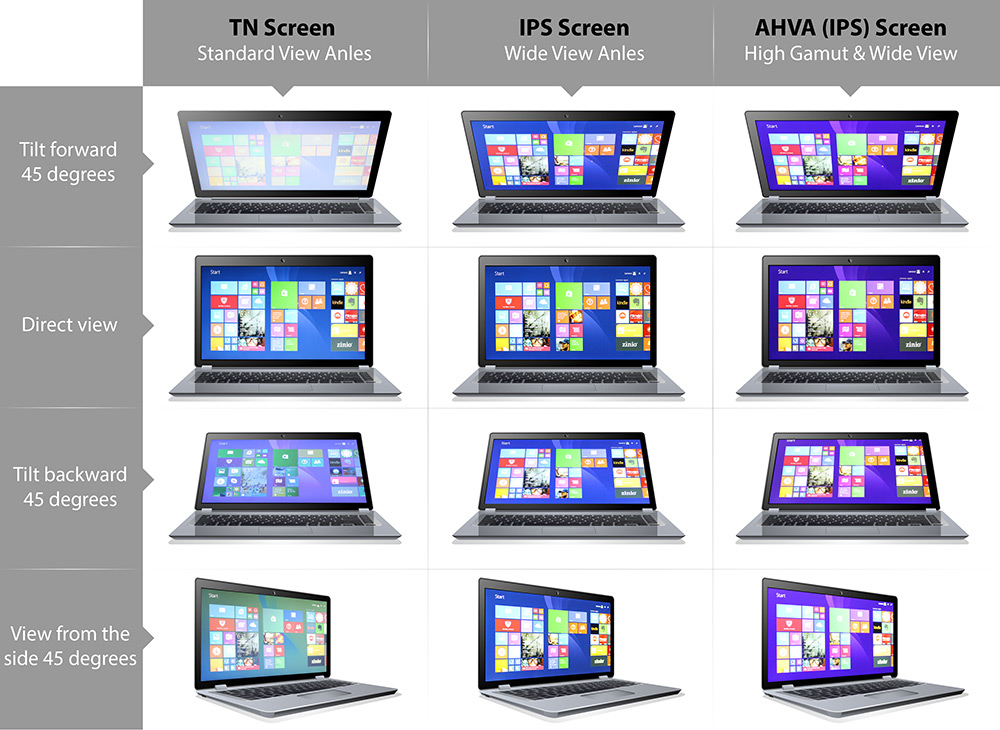 NB: The purple hue visible for the AHVA screen is due to the graphics driver not calibrated to display the correct color range for the screen's ability. High Gamut screens display an increased range of colors at an incredible accuracy, which is a must for graphics design artists and print shops. High gamut screens must be calibrated after installation and re-calibrated regularly to maintain the perfect color accuracy.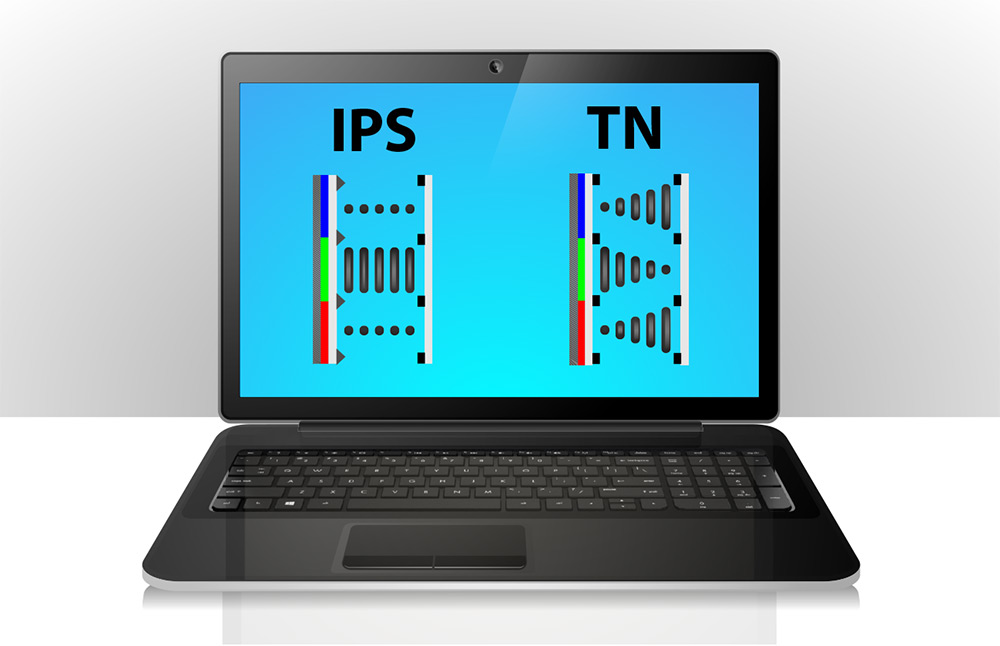 Copyright (©) LaptopScreen.com