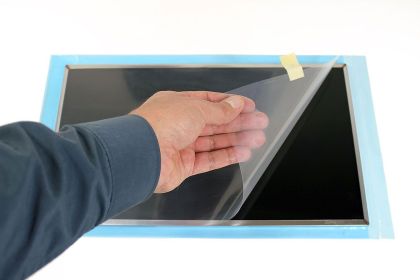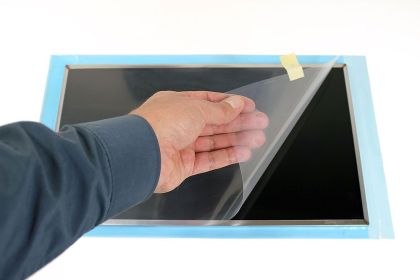 There is an old fable about some high-speed train engineers who went to a prominent aircraft manufacturer for tips on bird proofing the train's windshield against high speed bird strikes. Aircraft manufacturer described to them a procedure where they fire a chicken (grocery store grade) out of a potato gun – a large plastic pipe – using compressed air to strike their windshields at the necessary speed which can be increased or lowered by varying the amount of air pressure.
The high speed train engineers were impressed with the simplicity of the test and rigged the same for their train. The first time they fired their rig at the train, the chicken went violently through the windshield like a cannon ball, made a clean hole in the driver's chair and lodged itself deep in the bulkhead behind.
The train engineers confused about the result and in serious disbelief about the airplane windshield's strength sent a lengthy letter the their counter parts, describing in every minute detail their set up, the pressure, the pipe diameter, the timing and the description of the actuation of the release mechanism, the specification of the windshield glass, the composition of the chair and of the bulkhead. Train engineers were looking to learn the coveted secret of the amazing strength that the airplane designers achieved against the occasional bird strike collisions.
The answer that came back to the bewildered engineers was short and sweet:
"Thaw the chicken."
From time to time we receive concerned inquiries and unsatisfied reviews from our customers about having scratches and sometimes numbers and symbols showing on the surface of their brand new screens. They send us pictures, descriptions of their installation procedures, detailed descriptions of the mysterious symbols printed on the screen. Sometimes they feel disappointed that the screen is "clearly not brand new", or they may think that the screen is "not compatible with my laptop". The reply to such inquiries from us is just as succinct as the fabled engineers: "Remove the protective film".
As we previously wrote in our article "LCD screens come with protective film", new screens indeed have plastic on the front that is there to protect the screen during transportation, packaging and installation. https://www.laptopscreen.com/English/section/Articles/1245259090/LCD%20screens%20come%20with%20protective%20film/. The type of film can range from very obvious – mounted with masking tape – to very inconspicuous, and sometimes both.
Majority of the screens we sell are brand-new straight from the factory, and most of them come with some sort of a protective film applied. It should be removed during the installation, but if it wasn't – it can always be removed after. It is a very simple fix to a surprisingly common "problem".
Copyright (©) LaptopScreen.com