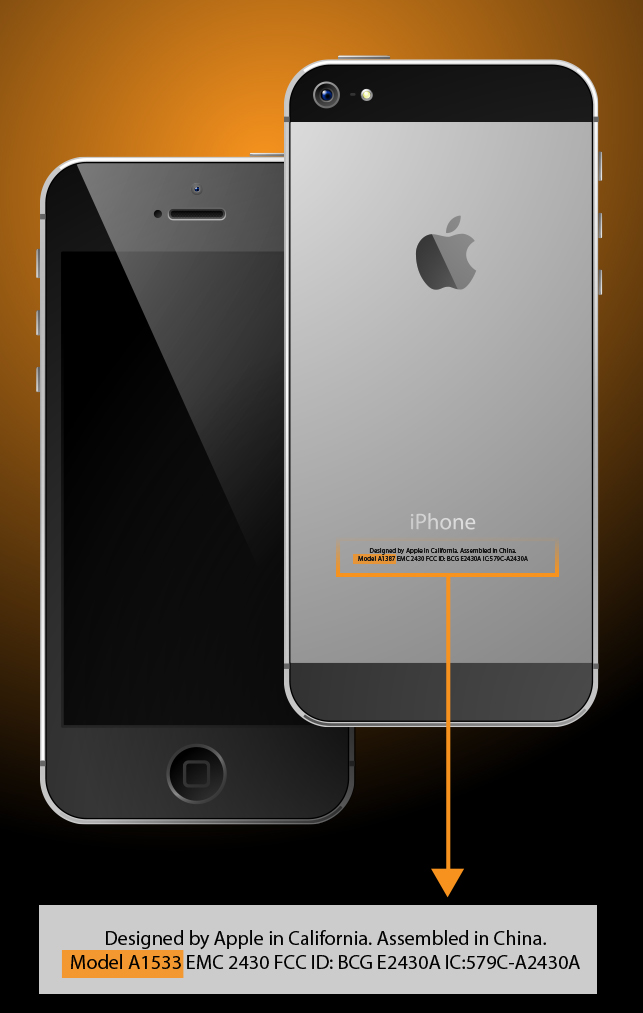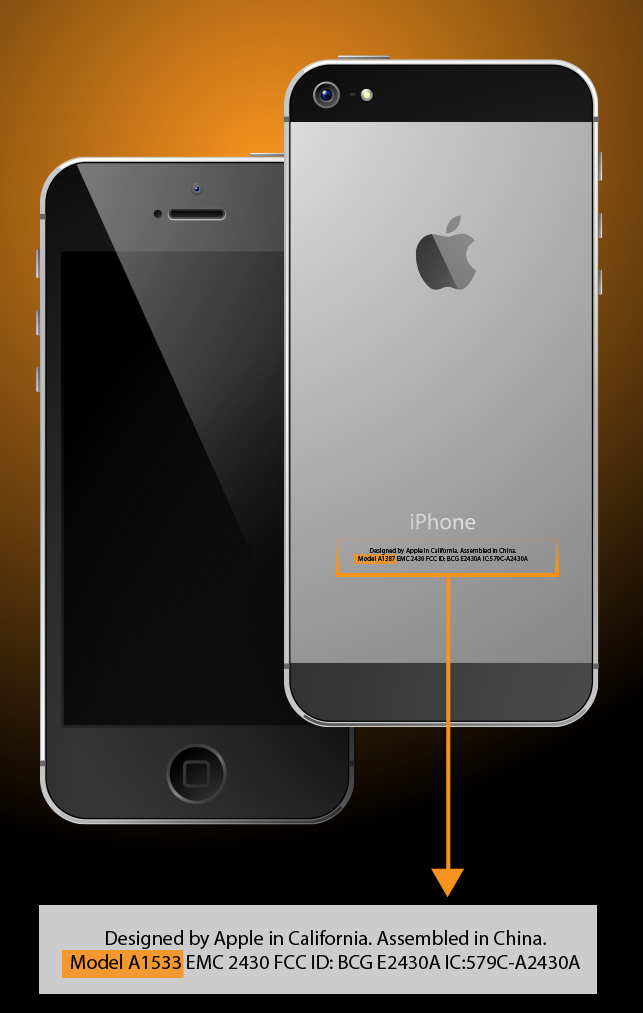 There are 4 major model of the iPhone made by Apple so far: the original iPhone (1st gen., AKA 2G), iPhone 3, iPhone 4 and iPhone 5. We no longer carry screens for the first generation iPhones, and the iPhone screens we stock are available here.
To identify your iPhone find its model number (located on the back of every iPhone) then refer to the numbers below:
A1533 ——– iPhone 5s GSM and CDMA Screen
A1530 ——– iPhone 5s Screen
A1453 ——– iPhone 5s CDMA Screen
A1457 ——– iPhone 5s GSM Screen
A1532 ——– iPhone 5c GSM and CDMA Screen
A1529 ——– iPhone 5c Screen
A1507 ——– iPhone 5c GSM Screen
A1456 ——– iPhone 5c CDMA Screen
A1429 ——– iPhone 5 GSM / CDMA Screen
A1428 ——– iPhone 5 GSM Screen
A1387 ——– iPhone 4S Screen
A1332 ——– iPhone 4 GSM Screen
A1349 ——– iPhone 4 CDMA Screen
A1303 ——– iPhone 3GS Screen
A1241 ——– iPhone 3G Screen
Here at LaptopScreen.com we have researched, cross-referenced sources, and have made an educated decision to never buy or sell the iPhone screen separately from the iPhone touch-screen digitizer.
All iPhone LCD screens and glass digitizers sold at LaptopScreen.com are replacement-ready modules pre-assembled at the factory.
The iPhone 3G and 3GS screens are different: the iPhone 3GS screen is oleophobic (e.g. resistant to fingerprints), and the main board has slightly different connectors.
The iPhone 4/4G/4S have mounting brackets in different places.
Iphone 5S and 5C digitizer connectors are the same, but the LCD connectors are different. Еhe iPhone 5S hole for the home button is larger to allow room for the Touch ID sensor. The frames are different across all three devices.
Copyright (©) LaptopScreen.com