We have great news!
Starting this Saturday (May 2nd) we have received a limited amount of touchscreen digitizers compatible with select numbers of laptops. This means that some lucky laptop owners now will be able to get their machine up and running again without paying an exorbitant amount to get the machine fixed by the dealer.
Without further ado, the model of laptops that our new touchscreens are compatible with:
(NB: this is for the existing touchscreen laptop models only; it is not possible to convert or upgrade a non-touchscreen laptop to gain the touchscreen capability)
ASUS S400__ series
Sony SVT15_____ series
HP Pavilion 15-n_____ series
Toshiba Satellite C50/C55 series
Acer Apire V5-571P-____ series
Acer Aspire V5-122P-____ series
Please note, that ton modern laptops, the touchscreen and the LCD are two separate parts, and can be replaced separately. If only the LCD is damaged, you only need to replace the LCD; and, consecutively, if only the touchscreen digitizer is broken, you only need to replace the touchscreen digitizer.
To learn the difference between the touchscreen digitizer and the LCD, and if you are not sure what needs to be replaced on your laptop, please see this post:
THE DIFFERENCE BETWEEN THE TOUCHSCREEN AND AN LCD SCREEN
We have recently introduced the new specialized PC repair toolkit, which contains 3 different kinds of prying tools (10 pcs. total) that are normally needed to remove the touchscreen.
For more help on replacing the touchscreen, you may find the Apple iPad Mini replacement video helpful – the technique of removing the touchscreen is quite similar.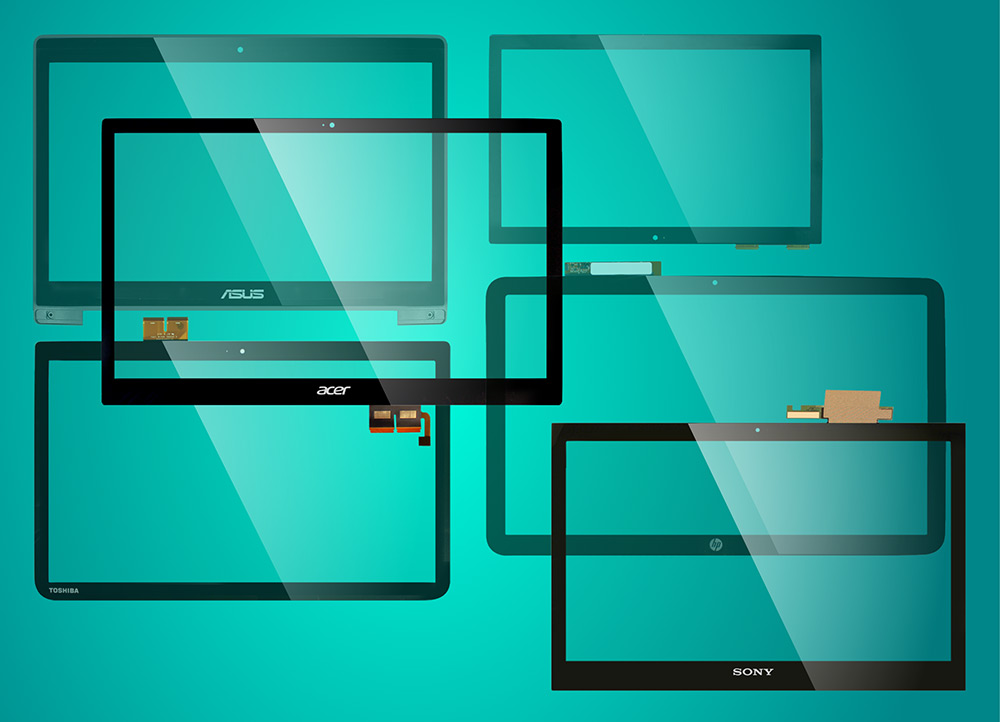 Copyright (©) LaptopScreen.com